Whitlock Bay Salmon Spawning Station
The Whitlock Bay Salmon Station is located along the shores of Lake Oahe at Whitlock Bay, 18 miles west of Gettysburg near West Whitlock Recreation Area. The salmon station is made up of a concrete fish ladder, concrete raceways and a building where artificial spawning takes place.
Chinook salmon cannot reproduce naturally in Lake Oahe therefore; Game, Fish and Parks staff operate the salmon spawning station to allow for continued stocking of salmon in the Lake Oahe. Fish "climb" the ladder and are caught in the concrete runway. These fish are sorted into separate holding raceways for males, unripe (green) females and ripe females that are ready to spawn.
250,000 - 1 million chinook salmon eggs can be collected in a season, resulting in approximately 250,000 young salmon stocked into Lake Oahe the following year. Once the salmon are spawned, they are placed in containers, sold to a fish processing company to be processed and sold for human consumption.
Visitation
Open on spawn days during the month of October.
Guided tours are available on spawn days during October. Please call ahead to schedule a tour.
If your organization or class is interested in learning more about the hatchery or in reserving a guided tour, please call ahead.
Gettysburg, SD 57442
605.223.7681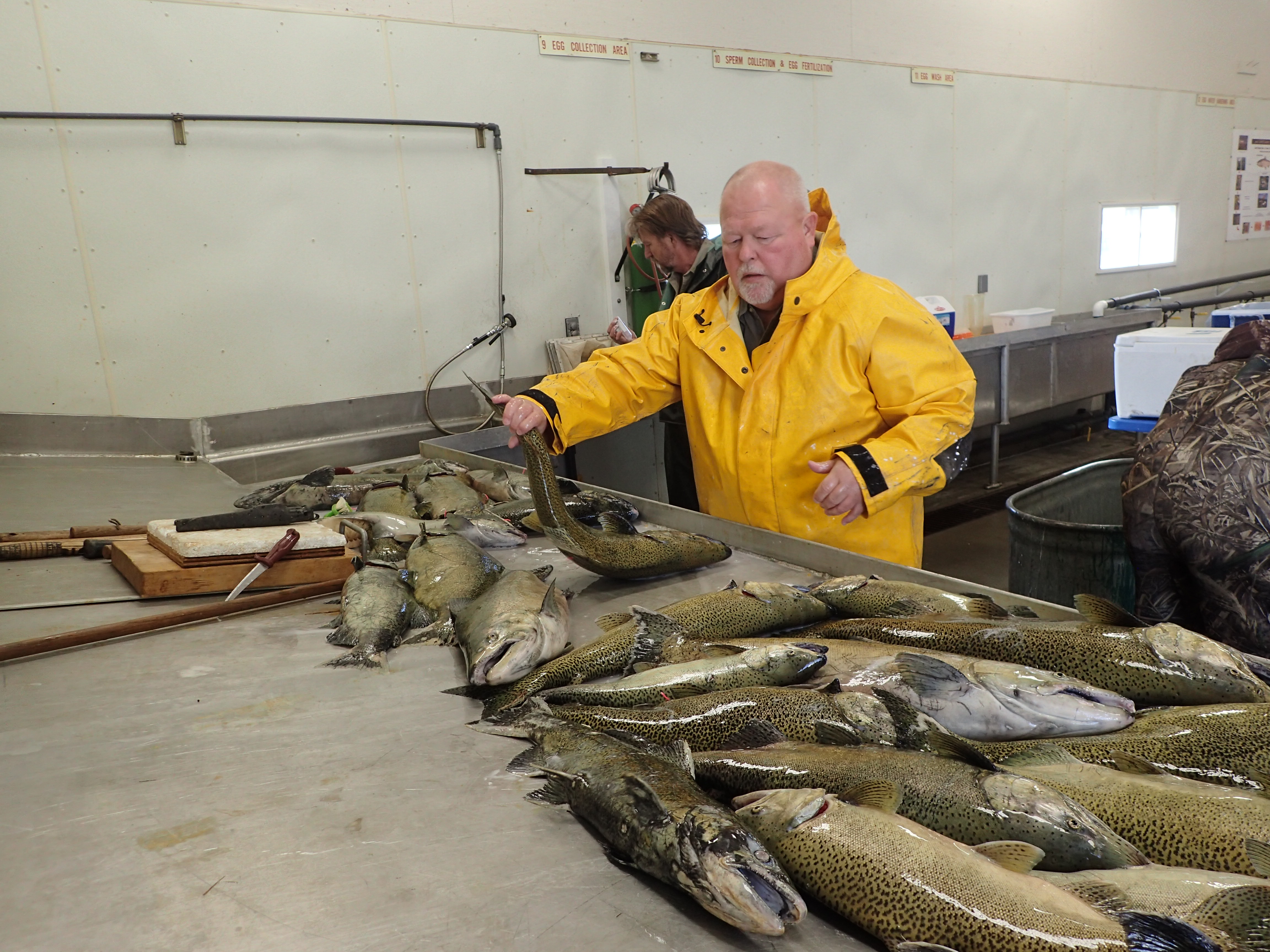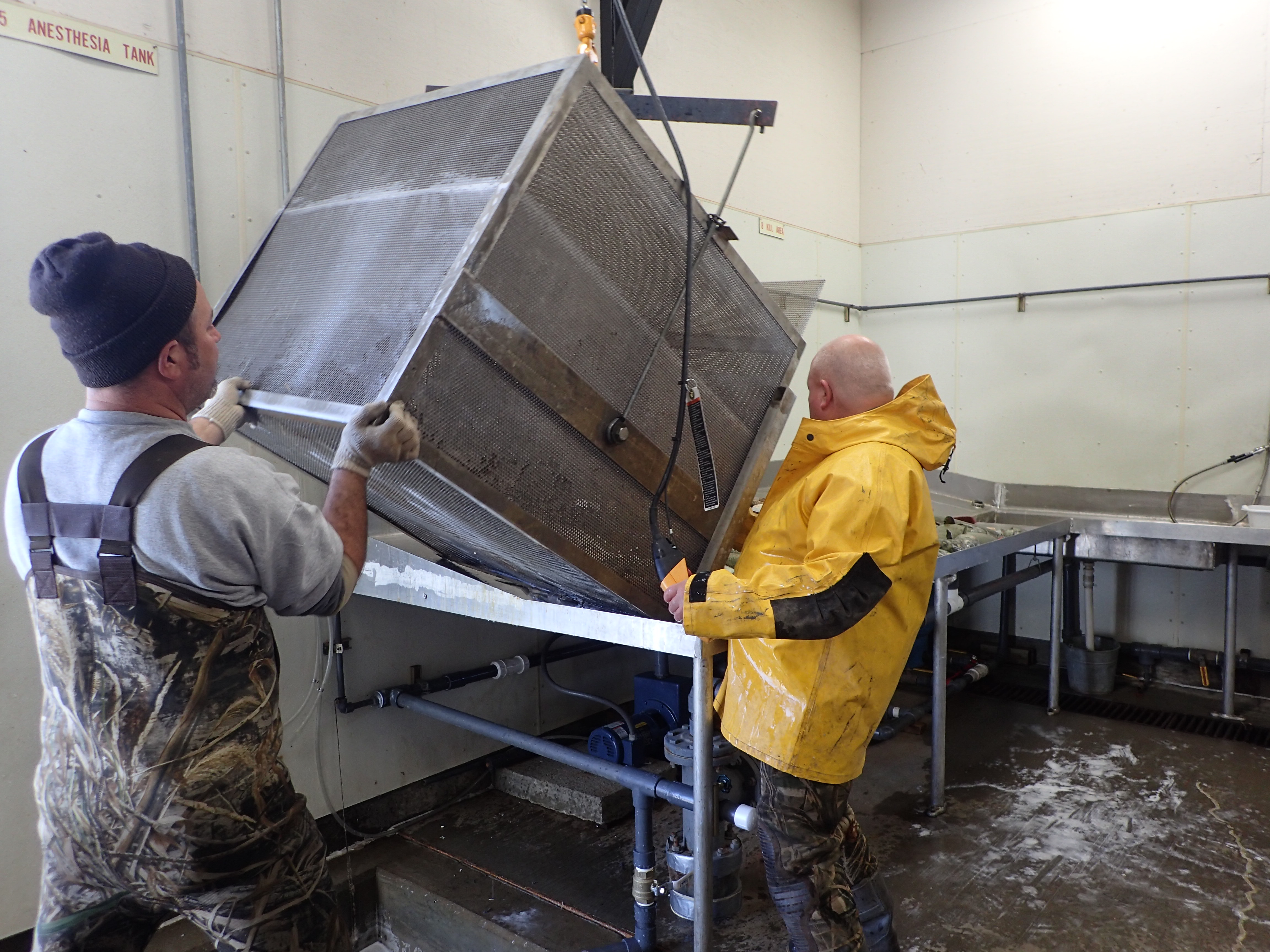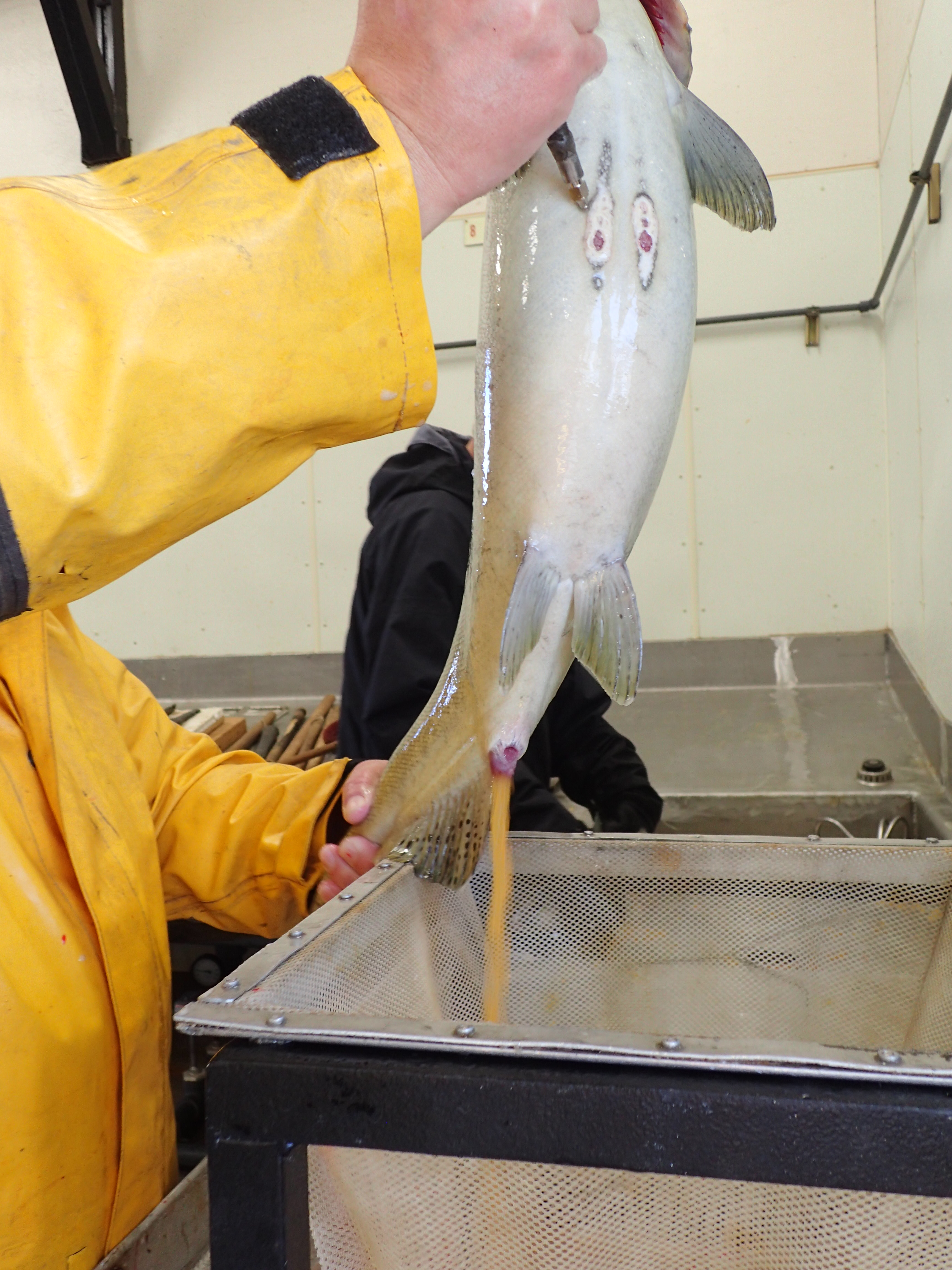 CAPTION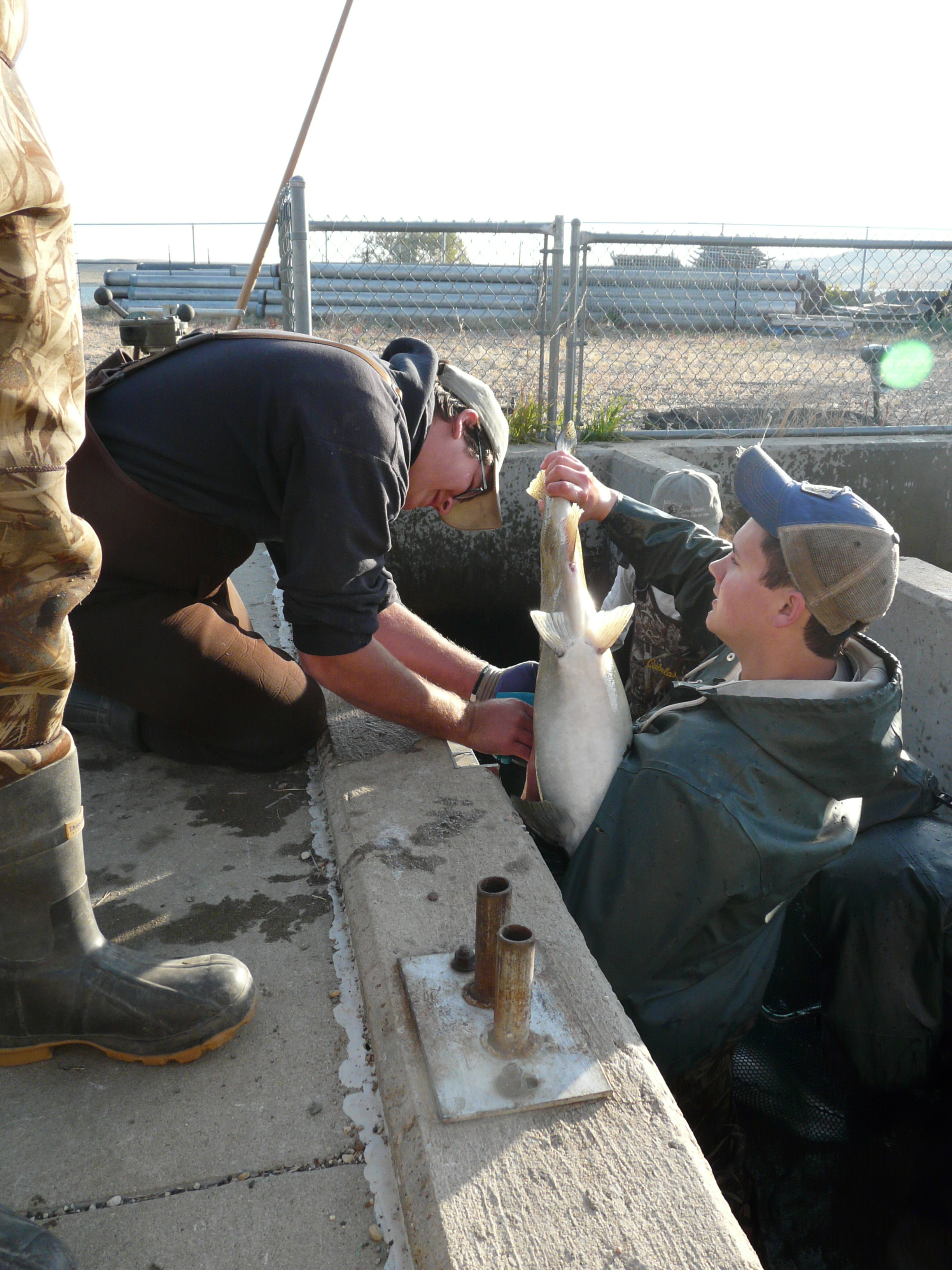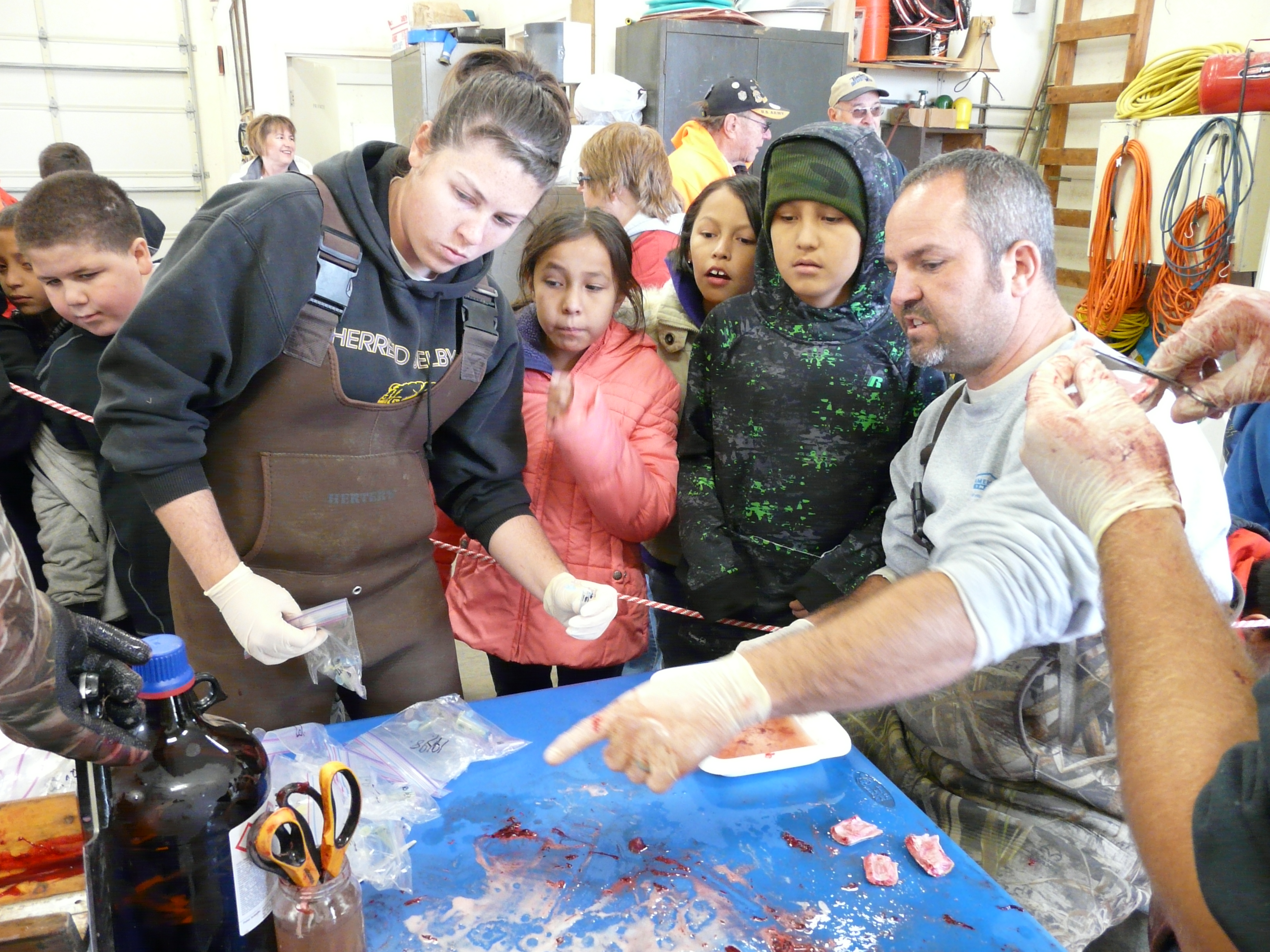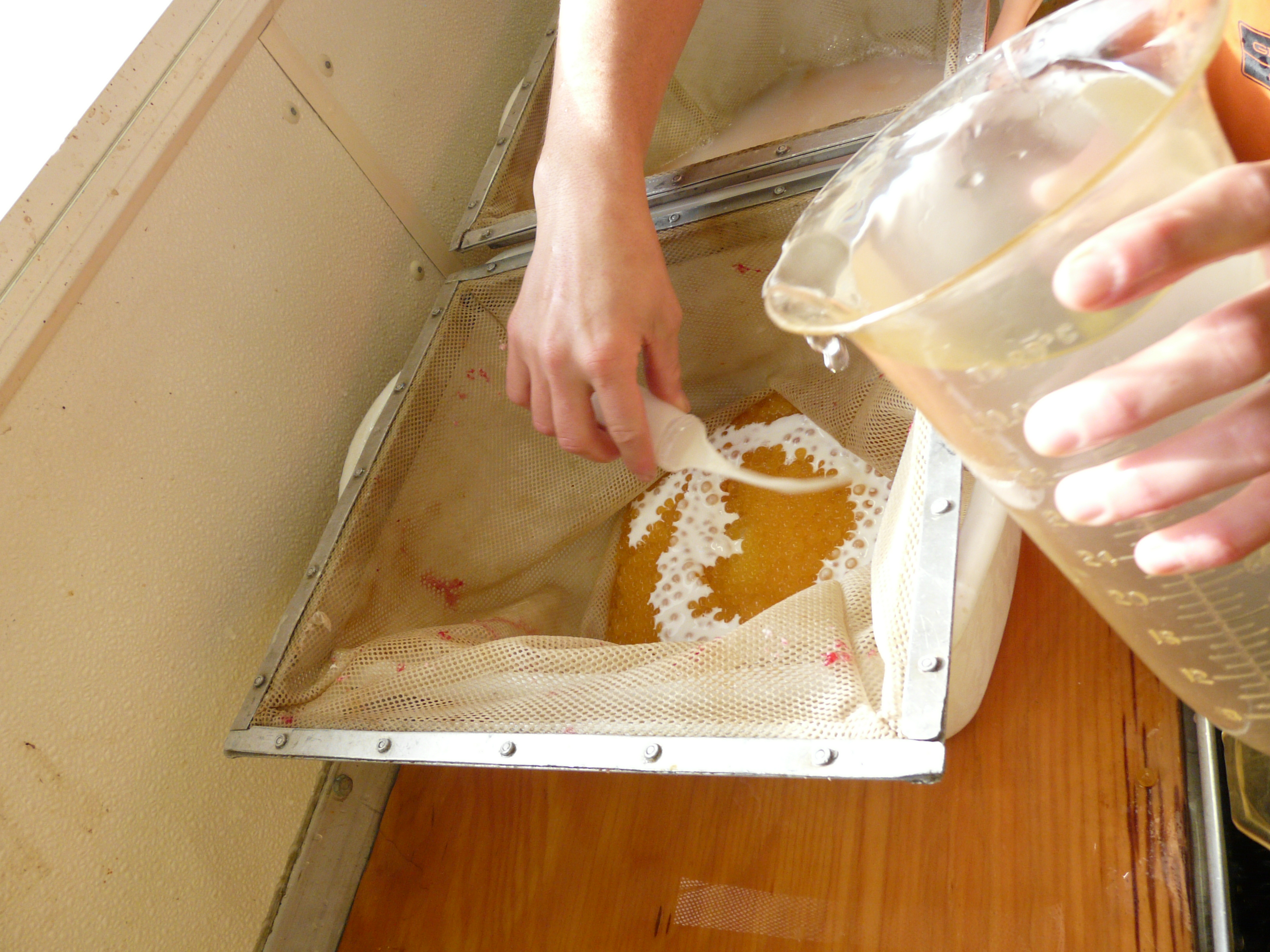 CAPTION