State Parks
Photo © SD Tourism
Spring Creek Recreation Area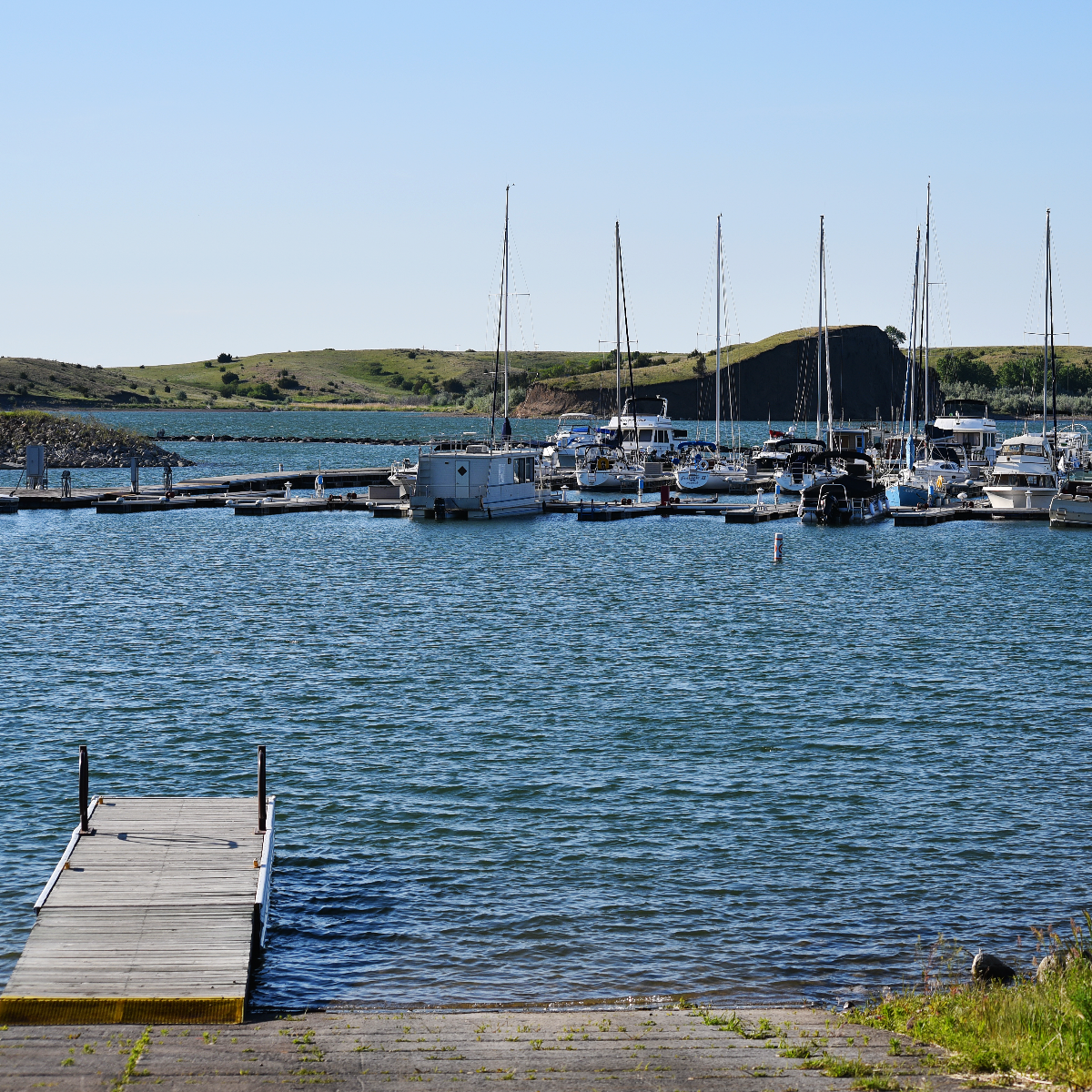 Sitting on the shores of beautiful Lake Oahe, Spring Creek is a water-lover's paradise. The lake has more than 2,000 miles of shoreline and its clear waters are ideal for boating, sailing, fishing, water skiing and diving. Campers, history buffs, mountain bikers, and hikers will find new adventures in this rugged land first explored by Lewis and Clark. The recreation area offers a marina and convenience store, as well as an on-site restaurant run by the park's concessionaire.
Whether you are looking to enjoy one of the top fishing destinations in the region, a relaxing family vacation, a place to ride the waves, or just to enjoy time with your family and friends for a day trip, there is no better place to live your legacy than at Spring Creek on Lake Oahe.
Read More About This Park
Activities
Biking (on park roads)
Birdwatching
Boating
Canoeing
Fishing
Horseshoe Checkout
Horseshoes
Kayaking
Paddleboarding
Picnicking
Walking (on park roads)
Show More
Fees
Daily: $8 per vehicle
Annual: $36 first vehicle | $18 second vehicle (with coupon) | $80 transferable license
Modern Cabins: $150-$205
Suites: $85-$125 per night
Show More
Park Specs
Open: Year-round. Between Oct. 1 and April 30, showers, flush toilets and other water systems may be closed. Please contact the park directly for current status. Vault toilets usually remain open.
Park Size: 10 modern cabins and 12 suites. Convenience store and marina with boat slips. On-site restaurant managed by concessionaire.
Directions: 15 miles northwest of Pierre off SD Highway 1804
Nearest Town: Pierre
Show More
Contact Info
Spring Creek Recreation Area
C/O Oahe Downstream Recreation Area
20439 Marina Loop Road
Fort Pierre, SD 57532
605.773.3117
Email:
SpringCreek@state.sd.us
Show More
Amenities
ADA/Accessible Features
Boat Ramp(s)
Concessions
Drinking Water
Dump Station
Fish Cleaning Station(s)
Flush Toilets
Modern Lodging
Picnic Tables
Self-serve Entrance Kiosk(s)
Shore Fishing Access
Showers
Store/Gift Shop
Vault Toilets (open year-round)
Show More
Boat Ramp Meeting
Show More
Modern Lodging
The
modern lodging
accommodations at Spring Creek Recreation Area offer increased comforts in an outdoor setting any time of the year.
Show More
Prospectus
Date Issued: December 13, 2021
Offer Must be Received By: 8:00 A.M. Central Standard Time on January 19, 2022
Show More
ADA / Accessible
Flush Toilets
Modern Cabin(s)
Showers
Suite(s)
Show More
GPS Coordinates
Latitude: 44.54868
Longitude: -100.4862

Show More
Additional Info
Show More