State Parks
Photo © SD Tourism
George S. Mickelson Trail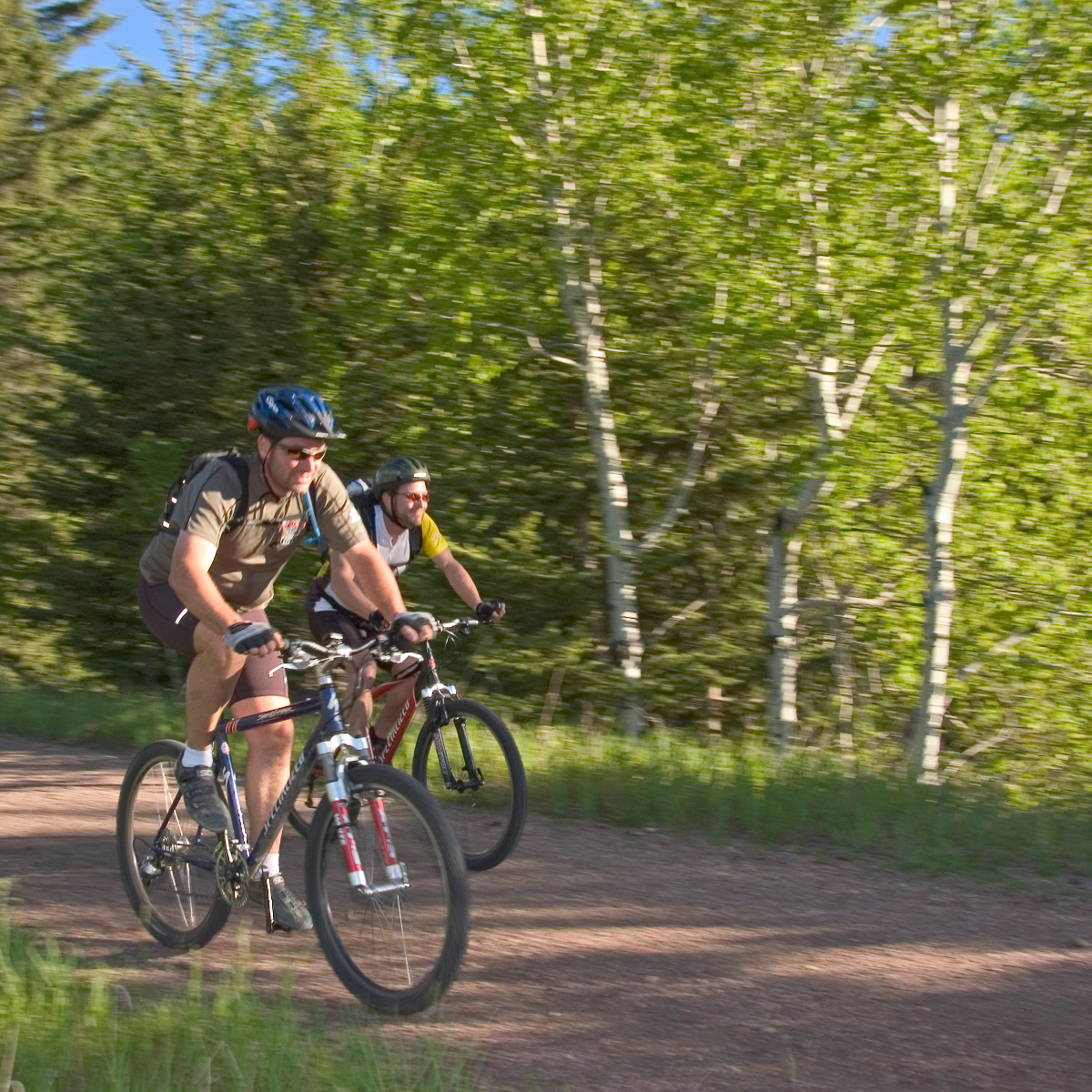 Imagine a path where the ghosts of Wild Bill Hickok and Calamity Jane still roam; where bicyclists, hikers, and horseback riders can explore spruce and ponderosa pine forests; and the very young, the very old, and people of all abilities can enjoy.
The George S. Mickelson Trail, in the heart of the beautiful Black Hills, was completed in September of 1998. Its gentle slopes and easy access allow people of all ages and abilities to enjoy the beauty of the Black Hills. Much of the trail passes through National Forest Land, but there are parts of the trail that pass through privately owned land, where the trail use is restricted to the trail only.
The trail is 109 miles long and contains more than 100 converted railroad bridges and 4 rock tunnels. The trail surface is primarily crushed limestone and gravel. There are 15 trailheads, all of which offer parking, self-sale trail pass stations, vault toilets, and tables.
A majority of the trail does not exceed a 4% grade, but parts of the trail are considered strenuous. Dumont is the highest point and the 19 mile stretch from Deadwood to Dumont is the longest incline.
Note: Poor to non-existent cell phone coverage on the trail.
Trolley on the Trail
Trolley rides allow those with physical limitations to experience the beautiful George S. Mickelson Trail.
The rides are held throughout the summer and are approximately four hours long. Reservations are required, and each person reserving a space on the trolley will be required to have a handicapped parking permit. One assistant is allowed to accompany this person, if needed. The trolley has space available for up to two people who use wheelchairs.
For more information, contact the Mickelson Trail office at 605.584.3896.
See More
Read More About This Park
Activities
Biking (on trails)
Birdwatching
Cross-country Skiing
Hiking
Historical Interest
Horseback Riding
Interpretive Signs
Picnicking
Snowmobiling
Snowshoe Checkout
Snowshoeing
Show More
Fees
Daily: $4 daily (required per person ages 12 and over)
Annual: $15 (required per person ages 12 and over)
Show More
Park Specs
Open: Year-round, from dawn to dusk. Water has been removed from the Mickelson Trail for the winter. Between Oct. 1 and April 30, showers, flush toilets and other water systems may be closed at all state parks. Please contact the park directly for curr
Park Size: Length of Trail: 109 miles with 15 trailheads, from Edgemont to Deadwood
Show More
Amenities
Biking Trail(s)
Group Picnic Shelter(s)
Hiking Trail(s)
Historical Site(s)
Horse Trail(s)
Picnic Tables
Self-serve Entrance Kiosk(s)
Vault Toilets (open year-round)
Warming Shelter(s)
Show More
Trail Work Notice October-May 2023
The Trail from Minnekahta to Edgemont will be closed from October 3, 2022 to May 21, 2023 for the Highway bridge replacement project by the Department of Transportation. Contact the Trails Office at 605.584.3896 with questions.
Show More
Trail Trek
25th Annual
Mickelson Trail Trek
Sept. 15-17, 2023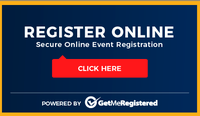 Registration Opens December 14, 2022, 8am MDT
Register | Map | Information
Questions: Call 605.584.3896 or email
Show More
Summer Trek
2nd Annual
Summer Trail Trek
June 13-15, 2023
Registration Opens November 16, 2022, 8am MDT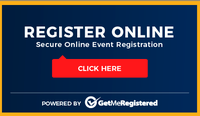 Register | Map | Information
Questions: Call 605.584.3896 or email
Show More
GPS Coordinates
Latitude: 44.28262
Longitude: -103.4586

Show More
Additional Info
Show More