State Parks
Photo © SD Tourism
Little Moreau Recreation Area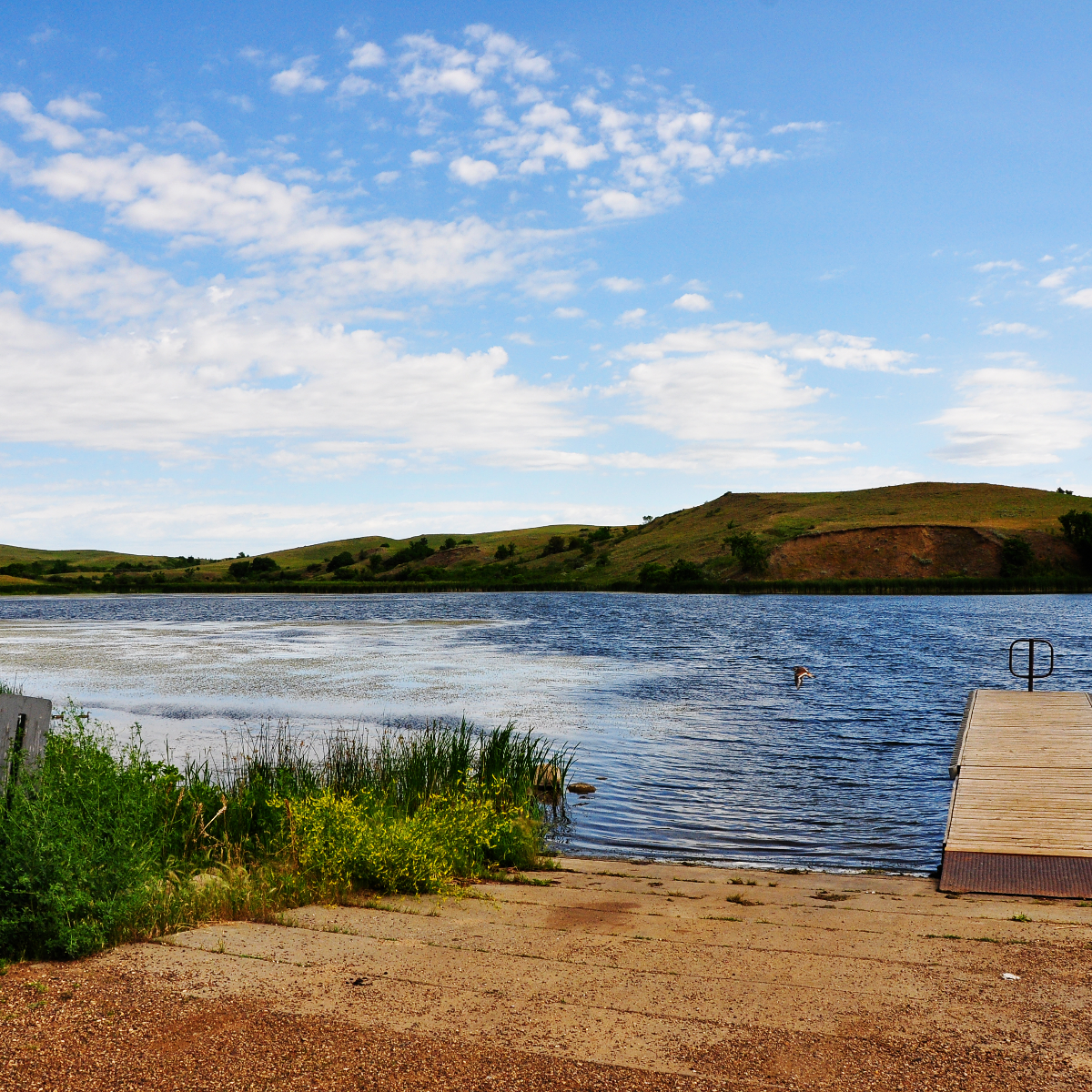 Originally Big Owl and Little Owl rivers, the sheltered watersheds of the Moreau and Little Moreau Rivers provided traditional winter campgrounds for the Cheyenne, and later the Minneconjou and Two Kettle bands of Teton Sioux. The river names were later changed from Owl to an early trader's name of Moreau. Grassland attracted the first European settlers to the Moreau Valley. During the late 1870s through 1890s, cattle barons from southern states grazed thousands of cattle on this rich grassland.
This prairie oasis is home to an abundance of animals and plants. Be on the lookout for red foxes, bobcats and coyotes. Bird species include wild turkeys, sharptail grouse, gray partridge, pheasants, and snowy and great-horned owls. In the winter, bald and golden eagles are often spotted.
Read More About This Park
Activities
Birdwatching
Boating
Camping
Fishing
Swimming
Show More
Fees
Annual: Park entrance license not required
Show More
Park Specs
Open: Year-round. Between Oct. 1 and April 30, showers, flush toilets and other water systems may be closed. Please contact the park directly for current status. Vault toilets usually remain open.
Park Size: 5 campsite available on a first-come, first-served basis.
Directions:
6 miles south of Timber Lake off SD Hwy 20
Nearest Town: Timber Lake
Show More
Contact Info
Little Moreau Recreation Area
19150 Summerville Road
Shadehill, SD 57653
605.374.5114
Email:
Shadehill@state.sd.us
Show More
Amenities
Boat Ramp
Campground
Picnic Shelter
Vault toilets
Show More
GPS Coordinates
Latitude: 45.34919
Longitude: -101.0845

Show More