State Parks
Photo © SD Tourism
Bear Butte State Park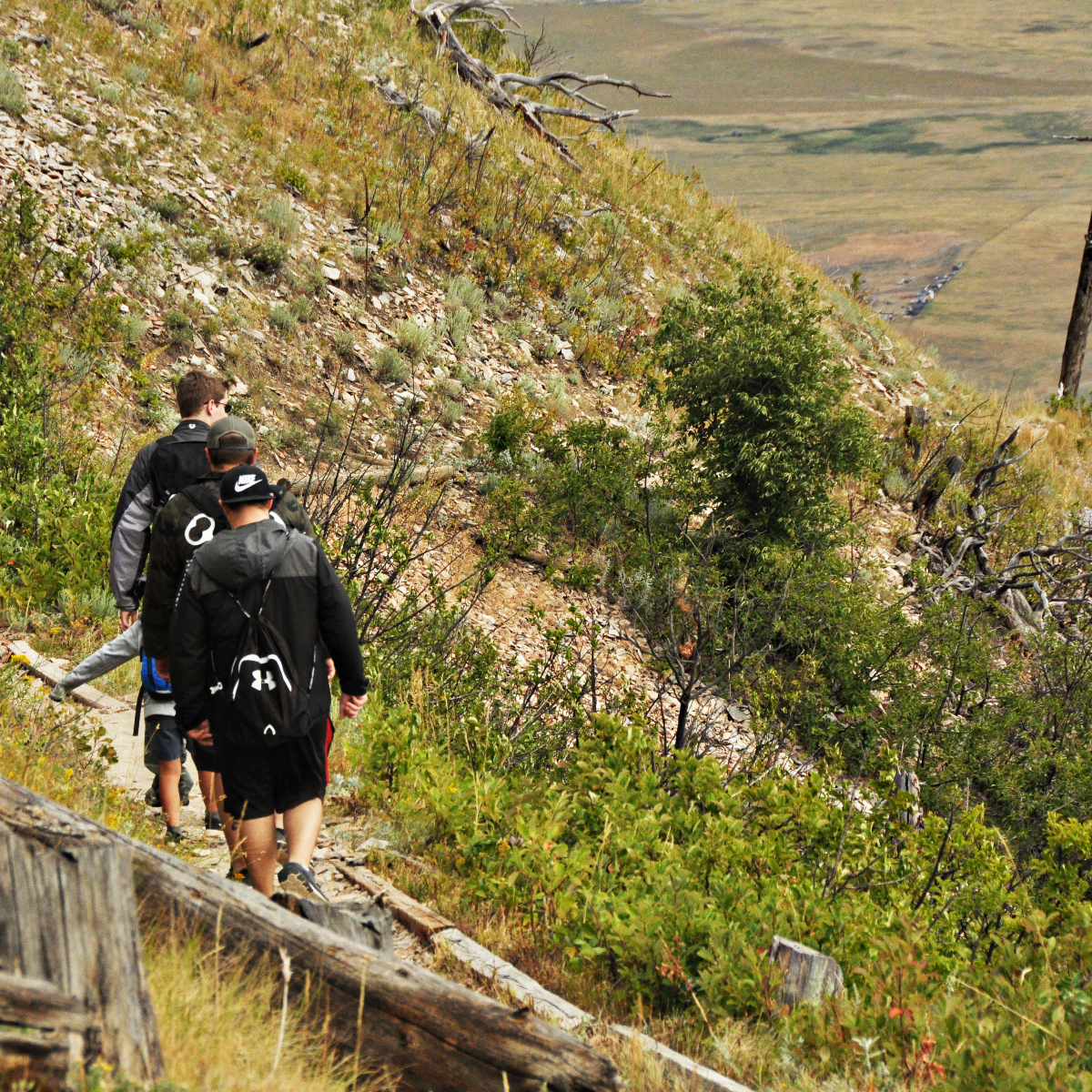 Mato Paha or "Bear Mountain" is the Lakota name given to this site. To the Cheyenne, it is "Noahvose." This geological formation is one of several intrusions of igneous rock in the Black Hills that formed millions of years ago. The mountain is sacred to many American Indian tribes who come here to hold religious ceremonies. Please be respectful of worshippers and their religious practices.
Many American Indians see Bear Butte as a place where the creator has chosen to communicate with them through visions and prayer.
During your visit, you will see colorful pieces of cloth and small bundles or pouches hanging from the trees. These prayer cloths and tobacco ties represent the prayers offered by individuals during their worship. Please respect these offerings and leave them undisturbed.
Read More About This Park
Activities
Boating
Fishing
Hiking
Historical Interest
Horseback Riding
Museum/Visitor Center
Picnicking
Walking (on park roads)
Show More
Fees
Daily: $8 per vehicle
Annual: $36 first vehicle | $18 second vehicle (with coupon) | $80 transferable license
Campsites - non-electrical: $11 per night
Horse Camp: $18 per night
Show More
Park Specs
Open: Year-round. Between Oct. 1 and April 30, flush toilets and other water systems may be closed. Please contact the park directly for current status. Vault toilets usually remain open.
Park Size: 15 non-electric campsites, 4 non-electric horse campsites and middle camp non-electric campsites; available on first-come, first served basis
Directions: Located 6 miles northeast of Sturgis off SD Highway 79
Nearest Town: Sturgis
Show More
Amenities
ADA/Accessible Features
Boat Ramp(s)
Campground(s)
Fishing Pier(s)
Group Picnic Shelter(s)
Hiking Trail(s)
Historical Site(s)
Horse Campsite(s)
Horse Trail(s)
Self-serve Entrance Kiosk(s)
Shore Fishing Access
Tent-only Campsite(s)
Vault Toilets (open year-round)
Visitor Center(s)
Show More
Education Center
The Bear Butte Education Center highlights the mountain's geology, history and the cultural beliefs of the Northern Plains Indians. An on-site interpreter is available during the summer months. Please call for group arrangements.
Open 8 a.m. - 6 p.m. May - September
Show More
Trails
Summit Trail: 1.85 miles (Open one-half hour before sunrise to one-half hour after sunset)
Lake Trail: 2.5 miles
Northernmost point of 111-mile Centennial Trail
Show More
Park Rules
Pets are not allowed on the Summit Trail. It is too narrow to safely accommodate a hiker and pets. Pets may be taken across Highway 79 to the horse camp area and allowed to exercise while on a leash.
Please stay on the trail and respect those participating in religious activities. Do not disturb or photograph prayer cloths and tobacco ties.
A buffalo herd roams the base of the butte. Buffalo are dangerous, please do not approach.
Horseback riding is allowed west of Highway 79 ONLY. Riders can use the Centennial Trail west of the horse camp.
Possession or consumption of alcohol at Bear Butte State Park east of Highway 79 is prohibited. Bear Butte is a sacred site for many people and will be respected as such.
Leaving human remains (ashes) at Bear Butte State Park is prohibited. Bear Butte is not a burial site and is not to be treated as one.
Uncased firearms or bows are prohibited at Bear Butte year-round east of Highway 79. This reduces danger and disturbance to those who gather at the site to worship.
Show More
ADA / Accessible
Fishing Pier(s)
Visitor Center(s)
Show More
GPS Coordinates
Latitude: 44.45989
Longitude: -103.4509

Show More