Becoming an Outdoor Family
About Becoming an Outdoor Family
Becoming an Outdoor Family is an education program that allows South Dakota families an opportunity to learn more about outdoor recreation. The event allows a safe and family friendly environment for all participants to try new activities, build confidence in their existing outdoor skills and meet others with shared interests. All family members are welcome, including infants and young children, to encourage families to spend time outside together and to learn skills to be able to continue to spend time together outside in the future.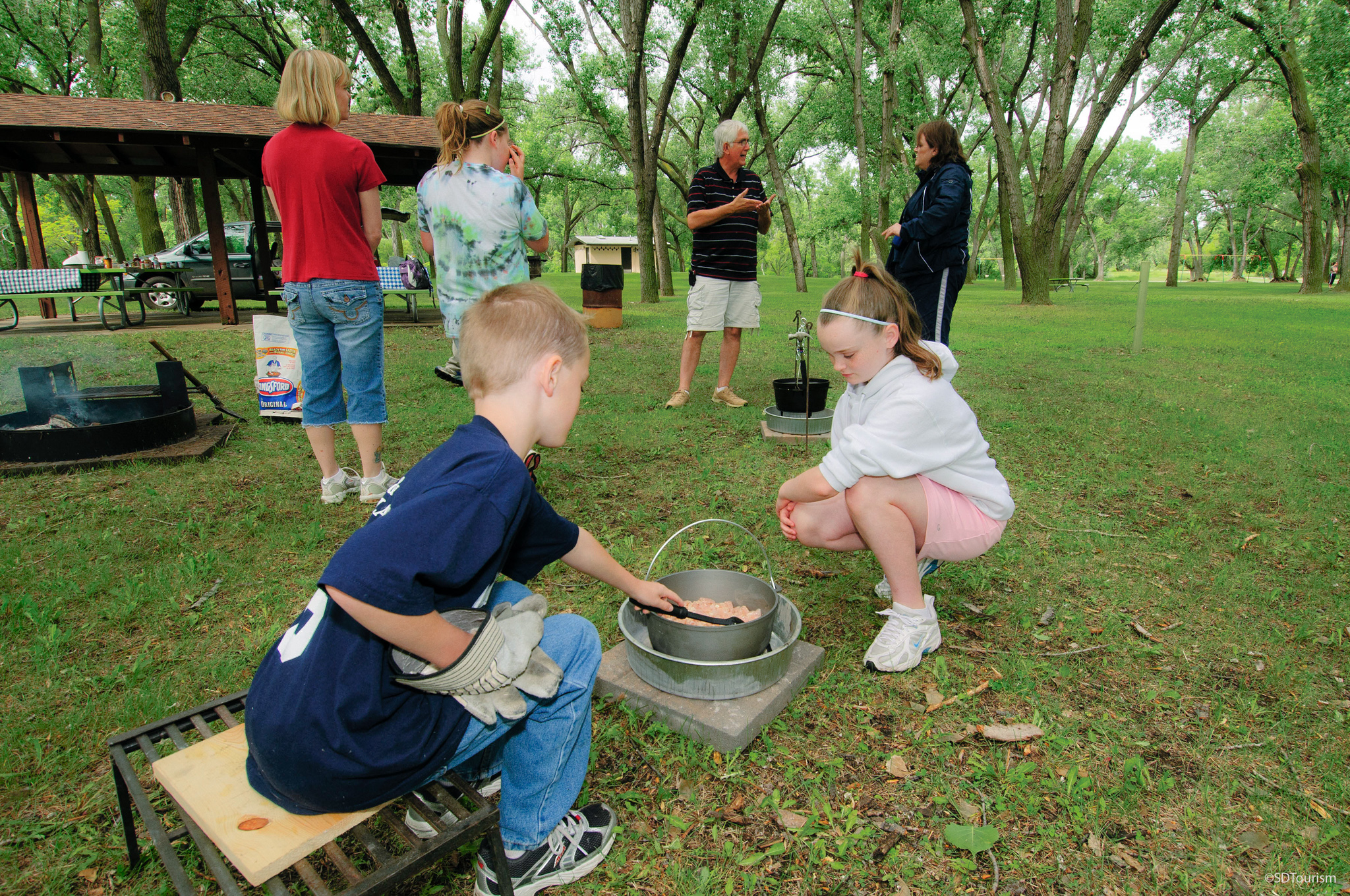 For nearly two decades, South Dakota's Becoming an Outdoor Family has enriched over 350 families. The program invites South Dakota families to camp, join outdoor education classes, participate in group social activities, and make lasting memories. Becoming an Outdoor Family events have historically been organized as 3-day workshops with a max of 25 families attending. To allow for more families to attend, the events are located at different South Dakota State Parks and Recreation Areas each year.
Various classes are offered ranging in all skill levels that participants can customize their course schedule. For the beginner, classes are offered on basic camping skills like setting up camp, starting a fire and cooking in the outdoors. For families interested in experiencing a new activity, classes are offered on kayaking/canoeing, archery, fishing, geocaching and more. And for families looking to expand their South Dakota recreation experience there are seminars introducing resources on how to start hunting and trapping.
Registration is now open for the 2023 Becoming an Outdoor Family Event!
Location: Roy Lake State Park
Dates: July 19-21, 2023