East River Deer Hunting Season Proposed
April 10, 2018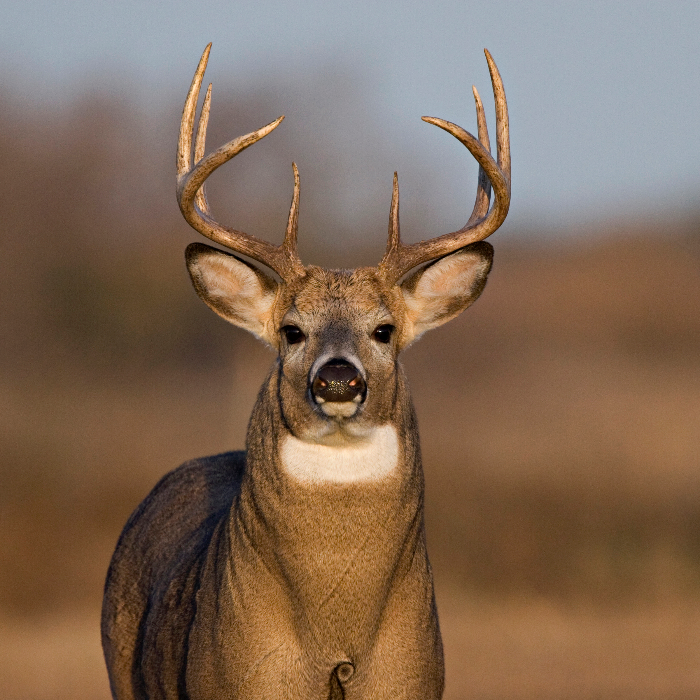 Photo by Dean Pearson
PIERRE, S.D. – The South Dakota Game, Fish and Parks (GFP) Commission proposed that the 2018 East River deer hunting season would have 175 less licenses available. It was proposed to adjust resident license numbers from no more than 21,085 one-tag and 5,250 two-tag licenses to no more than 20,900 one-tag and 5,250 two-tag licenses.
For 2018, the season would run from Nov. 17-Dec. 2. Antlerless tags would be valid Dec. 8-16 for late season hunting.
The Commission also proposed to create a new Limited Access Unit (Unit 59L) in Hughes and Sully counties limited to all Game Production Areas, Army Corps of Engineer, and Park Recreation Area Lands north of Oahe Dam in Hughes County and west of US Hwy 1804 to Bush's Landing boat ramp in Sully County at 182nd St.; excluding the Spring Creek Recreation area. View the map here. This unit is all public land and landowner preference does not apply. Hunters must obtain a free access permit to hunt archery, muzzleloader, youth or mentored youth as required on other Limited Access Units.
To accommodate the new Limited Access Unit, other modifications were proposed:
Eliminate Unit 59B (that potion of Sully County east of U.S. Highway 83).
Modify Unit 59A to include all of Sully County except that portion within 59L.
Modify Unit 36A to include all of Hughes County, excluding that portion within Unit 59L, Farm Island Recreation Area, LaFramboise Island, and the land from the entrance to Farm Island west through the city of Pierre.
The GFP Commission will consider adopting this proposal on May 3-4 at Creekside Lodge in Custer State Park. To comment in person, the public hearing will be held May 3 at 2 p.m. MDT. Individuals can also provide written comments on commission rule proposals by sending them to 523 E. Capitol Ave., Pierre, SD 57501, or via email to wildinfo@state.sd.us. To be included in the public record and to be considered by the Commission, comments must include a full name and city of residence and meet the submission deadline of 72 hours before the public hearing (not including the day of the public hearing) per HB 1006.
-GFP-
View All News