Seasonal Opportunities
Looking for a summer job that takes you out of the ordinary and lands you in the middle of South Dakota's natural resources? A variety of seasonal positions and opportunities offer life experiences for employees 17-years and older, working within multiple department areas at a competitive wage rate.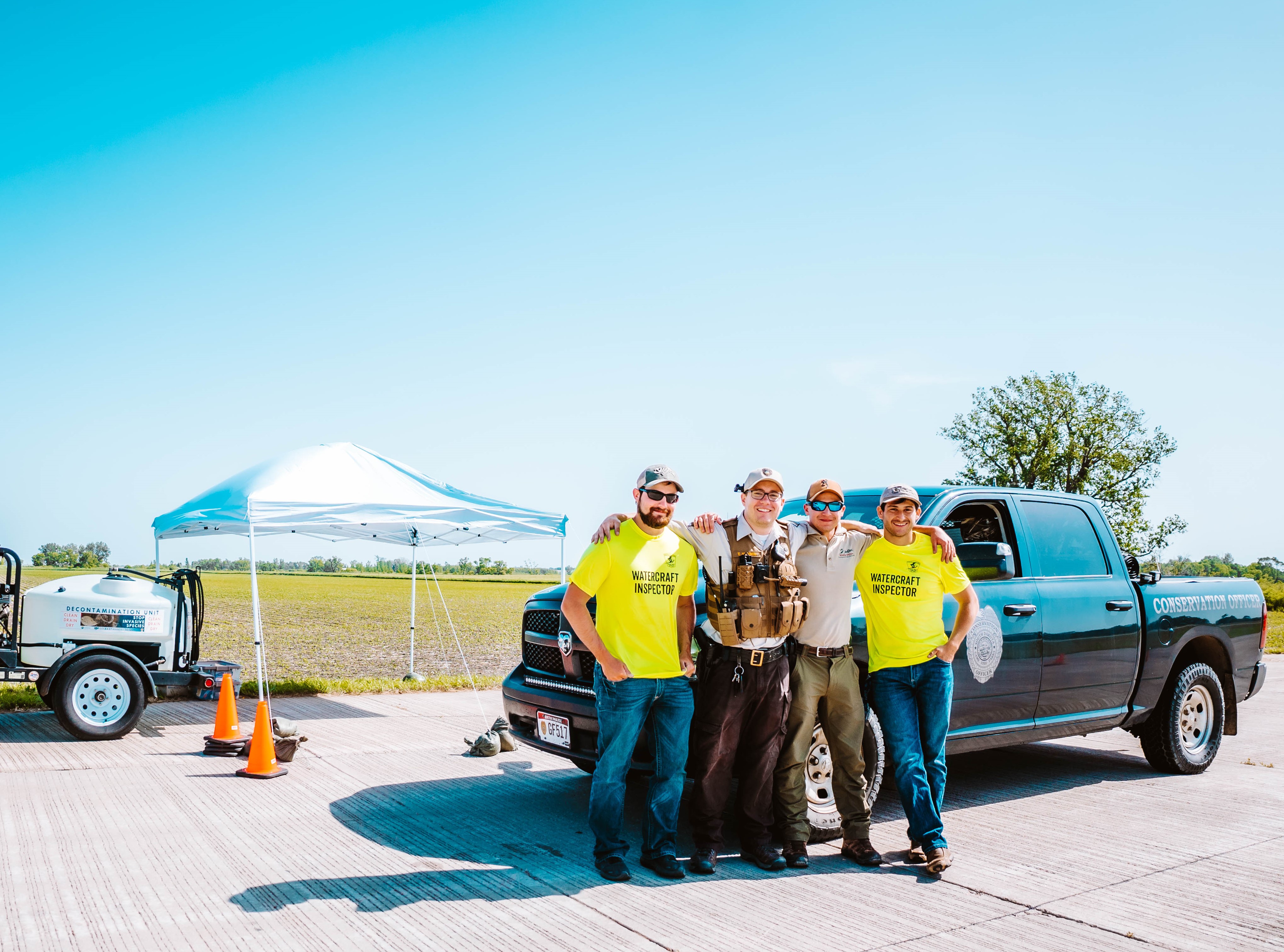 The normal summer work season is mid-May through Labor Day. Some positions may begin earlier or later. Most positions involve outdoor work and customer service. Positions may require you to work holidays, weekends and irregular or rotating shifts. Some seasonal positions require specific licenses or certification.
View a list of seasonal positions here.
Seasonal Work Camper Positions
Several state parks offer seasonal work camper positions. Work campers are paid an hourly wage but live on-site for a discounted per night campsite fee, typically $4/night. The majority of work camper sites are full hook-up (water, sewer and electric). Workers provide their own housing and personal items. Work weeks are normally 40 hours, but part-time options do exist. Weekend work may be required. Most positions run May to October.
Apply
Apply for a work camper position using the State of South Dakota seasonal application. Submit it by email to the park of your interest using the email address below.
Fill out your application as completely as possible. More information will help us place you in the right position. Applications are accepted year-round, until positions are filled.
Work Camper Openings
Angostura Recreation Area
Facilities Worker
Angostura@state.sd.us
Farm Island Recreation Area
Maintenance, Campground Supervisor, Gate Attendant
FarmIsland@state.sd.us
Good Earth State Park
Campground Attendant, Campground Supervisor, Maintenance, Naturalist, Intern
GoodEarth@state.sd.us
Lake Cochrane Recreation Area
Campground Attendant, Crew Leader
LakeCochrane@state.sd.us
Lake Poinsett Recreation Area
Maintenance, Gate Attendant, Campground Attendant
LakePoinsett@state.sd.us
Lewis and Clark Recreation Area
Custodial Staff
Lewis-Clark@state.sd.us
Newton Hills State Park
Campground Attendant, Campground Supervisor, Maintenance, Naturalist, Intern
NewtonHills@state.sd.us
Oahe Downstream Recreation Area
Maintenance
Oahe@state.sd.us
Shadehill Recreation Area
Maintenance, Gate Attendant
Shadehill@state.sd.us
Snake Creek Recreation Area
Maintenance, Campground Attendant, Janitorial
SnakeCreek@state.sd.us
West Bend Recreation Area
Maintenance, Entrance Booth, Campground Supervisor
WestBend@state.sd.us