South Dakota Project Learning Tree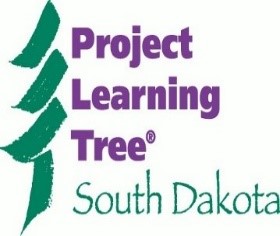 Vision: Project Learning Tree is committed to creating a future, where the next generation values the natural world and has the knowledge and skills necessary to make informed decisions and take responsible actions to sustain forests and the broader environment.
Mission: Project Learning Tree advances environmental literacy and promotes stewardship through excellence in environmental education, professional development, and curriculum resources that use trees and forests as windows on the world.
Workshop Features:
• Facilitator training in multidisciplinary areas that can focus on age and audience.
• Workshops can be for pre-service, service (options for continuing education credit), non-service professionals and volunteers.
• Time commitment for training options: 4 hours and below, 8 hours, or 15 hours.
• Training, curriculum, and materials are free (for non-credit participants)
Workshop Options:
• Explore Your Environment: K-8 Activity Guide includes 50 hands-on, multidisciplinary activities to connect children to nature.
• Green Jobs: Exploring Forest Careers Guide youth ages 12-25, inspire the next generation of environmental and conservation leaders.
• Nature Activities for Families 30 family activities to try while walking in the forest, visiting a local park, or exploring in your own backyard.
• Trees & Me hands-on experiences for families and teachers to connect children ages 1-6 to nature.
• Multiple high school students focused investigation guides: Biodiversity, Biotechnology, Focus on Forests, Climate Change, Waste and Recycling, and Water Resources.
Project Learning Tree Contact Information
For more information visit plt.org or contact South Dakota's state coordinator.
State Coordinator: Marnie Lammle
605.881.1399