Becoming an Outdoors-Woman Registration Now Open
July 18, 2018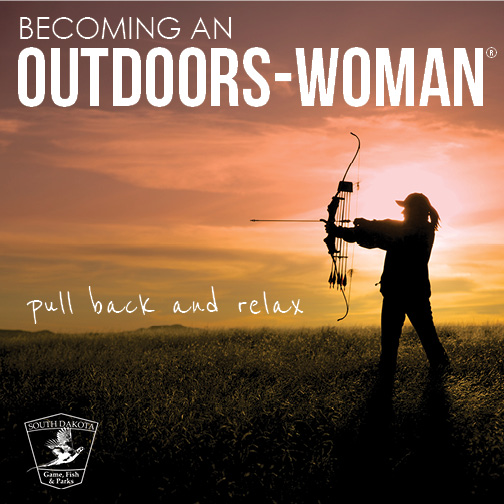 PIERRE, S.D. – Registration is open for the annual Becoming an Outdoors-Woman event which will be held Sept. 7-9 at Ne-So-Dak Bible Camp near Waubay.
Becoming an Outdoors-Woman is designed primarily for women, age 18 or older, who are interested in expanding their horizons on the outdoor front while in the company of like-minded women. Classes are hands-on and targeted towards beginners. Participants will have the opportunity to participate in four half-day classes of their choice. Classes include archery, fishing, shooting, hunting, kayaking, backpacking, camping, wild game care and cooking and more.
For more information or to register, visit gfp.sd.gov/bow or call Tami Herren at 605.773.7700.
-GFP-
View All News