GFP Commission Proposes No Wake Zones at Shadehill and West Bend
January 12, 2018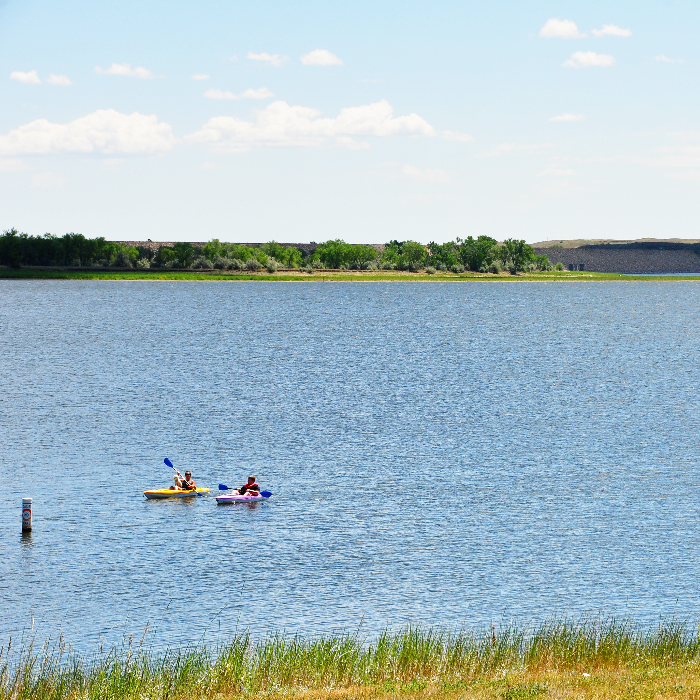 PIERRE, S.D. – The South Dakota Game, Fish and Parks (GFP) Commission proposed to establish "no wake zones" on Shadehill Reservoir in Perkins County and on West Bend Recreation Area in Hughes County.
The proposed Shadehill Reservoir no wake zone would encompass the bay where the west boat ramp is located to slow boating traffic near the boat ramp and create a safer environment to launch boats.
The proposed West Bend no wake zone would front approximately 400 yards of shoreline along which a popular campground is located. The no wake zone would create a safer environment for swimmers and beach users who use the campground waterfront.
The GFP Commission will finalize these proposals on March 1-2, 2018, at the Pierre RedRossa Convention Center. To comment in person, the public hearing will be held March 1 at 2 p.m. CST. Individuals can also provide written comments on commission rule proposals by sending them to 523 E. Capitol Ave., Pierre, SD 57501, or via email to wildinfo@state.sd.us. To be included in the public record and to be considered by the Commission, comments must include a full name and city of residence and meet the submission deadline of 72 hours before the public hearing (not including the day of the public hearing) per HB 1006.
-GFP-
View All News