Custer State Park Encourages Hay Donations for Those Affected By Fire
December 14, 2017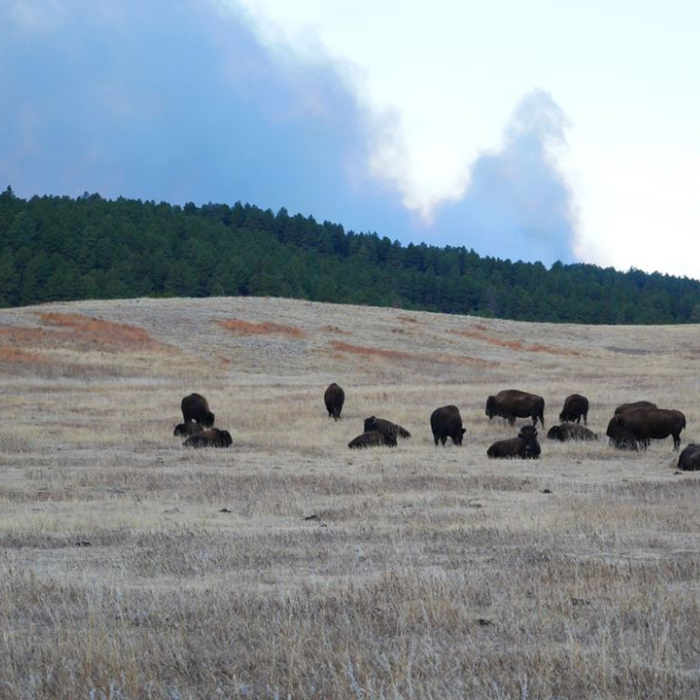 CUSTER STATE PARK, S.D. – Humbled by the outpouring of support from individuals across the country, Custer State Park officials are asking that hay donations for those directly impacted by the Legion Lake Fire do so through Farm Rescue.
"The South Dakota Game, Fish and Parks and Custer State Park thank the individuals who have called and reached out through social media about donating hay to the park. We have since identified a greater need. We have neighbors and private landowners, who have been impacted by this fire. At this time, we are looking to give them assistance," said Matt Snyder, Custer State Park Superintendent.
"We are still in the midst of an active fire," said Snyder. "Custer State Park is being impacted by the fourth largest fire in the history of the Black Hills. At the time our staff is released from working on imminent fire dangers, we will reassess our needs for all wildlife and other areas of the park."
Individuals who wish to donate hay to those impacted by the fire should contact Farm Rescue at info@farmrescue.org or 701.252.2017 and complete the application online at: https://farmrescueorg.presencehost.net/get_involved/donate/make_a_donation.html. The department has also posted the printed application on the GFP Facebook page.
-GFP-
GFP Mission: The South Dakota Game, Fish and Parks provides sustainable outdoor recreational opportunities through responsible management of our state's parks, fisheries and wildlife by fostering partnerships, cultivating stewardship and safely connecting people with the outdoors.
View All News