GFP Commission Proposes Duck Hunting Season; Finalizes Several Waterfowl Seasons
December 15, 2017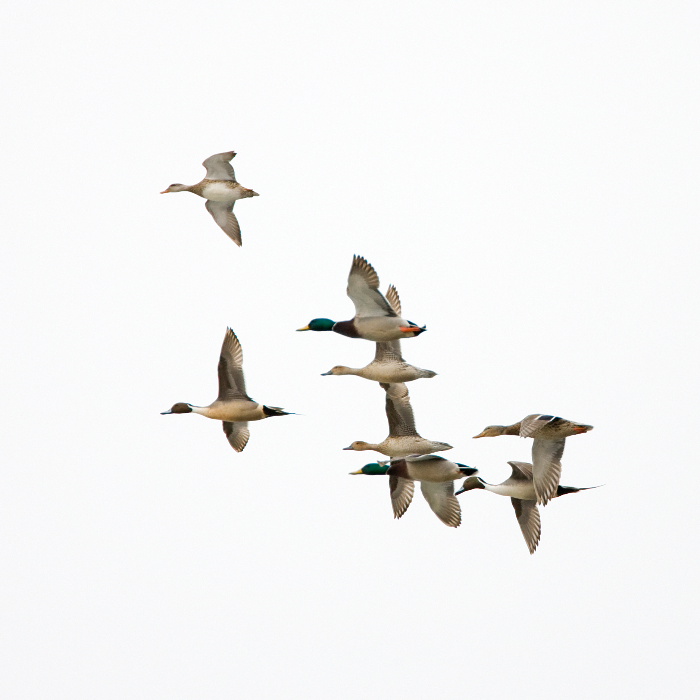 Photo by Keith Anderson
PIERRE, S.D. – The South Dakota Game, Fish and Parks (GFP) Commission proposed to adjust the beginning of the low plains south duck hunting zone for the 2018 hunting season; calling for the zone to open the third Saturday of October from the second Saturday of October.
The GFP Commission also proposed to increase the daily bag limit of pintails from one to two.
Proposed season dates include:
High Plains Zone: Oct. 13, 2018 – Jan. 17, 2019
Low Plains North and Low Plains Middle Zone: Sept. 29 – Dec. 11, 2018
Low Plains South Zone: Oct. 20, 2018 – Jan. 1, 2019
In addition, the GFP Commission proposed no changes to the sandhill crane, snipe, tundra swan and youth waterfowl hunting seasons. With no proposed changes, these seasons will move forward under the same season structure as 2017.
The GFP Commission will finalize this proposal Jan. 11-12, at the Pierre RedRossa Convention Center. To comment in person, the public hearing will be held Jan. 11 at 2 p.m. CST. Individuals can also provide written comments on Commission rule proposals by sending them to 523 E. Capitol Ave., Pierre, SD 57501, or via email to wildinfo@state.sd.us. To be included in the public record and to be considered by the GFP Commission, comments must include a full name and city of residence and meet the submission deadline of 72 hours before the public hearing (not including the day of the public hearing) per HB 1006.
-GFP-
GFP Mission: The South Dakota Game, Fish and Parks provides sustainable outdoor recreational opportunities through responsible management of our state's parks, fisheries and wildlife by fostering partnerships, cultivating stewardship and safely connecting people with the outdoors.
View All News