Fishing Access Improved at Mickelson Pond in Pierre
December 18, 2017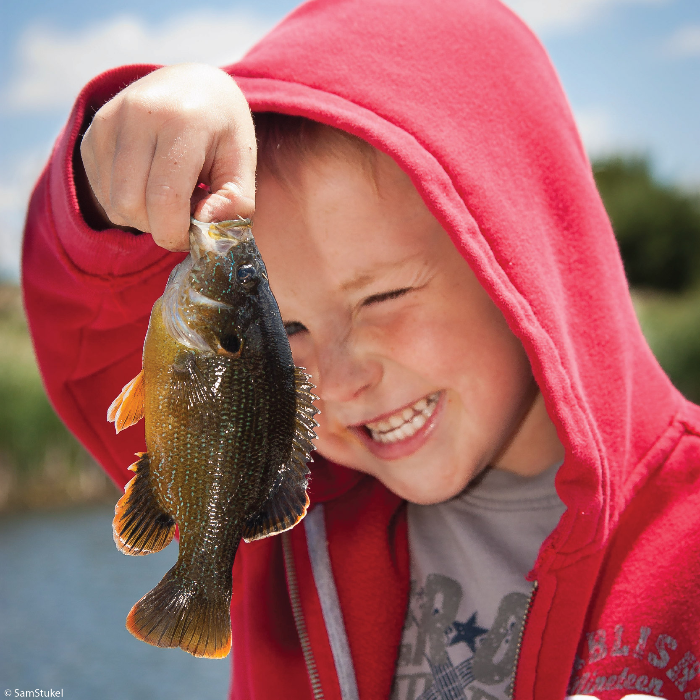 PIERRE, S.D. - The City of Pierre and South Dakota Game Fish and Parks (GFP) recently partnered to add four new fishing pods at Mickelson Pond in Pierre.
The City contracted with R&W Construction to do the work, and GFP will reimburse the City for half of the expense.
"The additional fishing pods are just the right size for a youngster and an adult to sit and cast for the fish stocked by Game, Fish and Parks," said city parks director Tom Farnsworth.
The City of Pierre and GFP previously partnered to do sediment dredging at the pond. A floating fish pier, four fishing pods, a vault toilet and lighting were added at that time.
The City built the road, parking lot and concrete walking trail, and installed the pond bridge and lighting. The City also added a public picnic shelter and playground equipment.
"Partnerships with cities and towns to develop urban and community fisheries are a priority for GFP," said Will Sayler, fisheries administrator for GFP. "Anglers' license fees can be stretched when we enter into these cooperative projects."
Mickelson Pond is located off Fourth Street in northeast Pierre.
-GFP-
GFP Mission: The South Dakota Game, Fish and Parks provides sustainable outdoor recreational opportunities through responsible management of our state's parks, fisheries and wildlife by fostering partnerships, cultivating stewardship and safely connecting people with the outdoors.
View All News