Custer State Park
Photo © Ryan Kenjalo
Learn more about Custer State Park and start planning your South Dakota adventure.
The granite peaks and rolling plains are calling. The clear mountain waters are inviting and the open ranges are waiting to be discovered. Bring your family to Custer State Park and let yourself run wild.
Encompassing 71,000 acres in the Black Hills, Custer State Park is home to abundant wildlife and adventure; camping, hiking, biking, swimming, fishing, or relaxing, there's something here for everyone.
Feeding and disturbing park wildlife is against park regulations. While the animals within the park are used to visitors and vehicles, they are still wild animals. Please remain in your vehicle or stay at least 100 yards from bison, elk, and other animals.
Pets must be on a leash no longer than 10 feet and are not allowed in any park buildings or on designated swim beaches. Please clean up after your pet and do not leave it unattended. Service animals are welcome.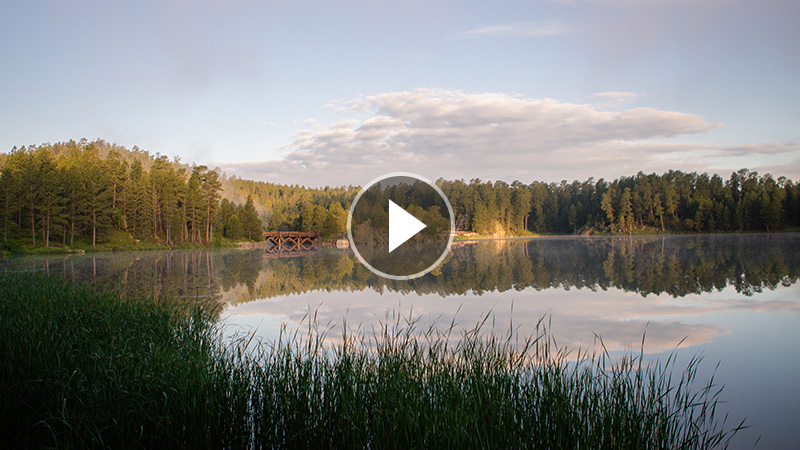 At Custer State Park, you choose how wild you get. Pitch a tent under the stars, cozy up in a cabin, or book a room at a rustic lodge.
Find trails, reserve campsites, and see where you are in the park-all from the palm of your hand.
Events, Trails and More
From the Buffalo Roundup to hiking trails, we have it all online.
Click the button below to find our more info about CSP.
Like Us on Facebook
Keep up on all the latest park news (and see some cute animal pictures) on our official Facebook page.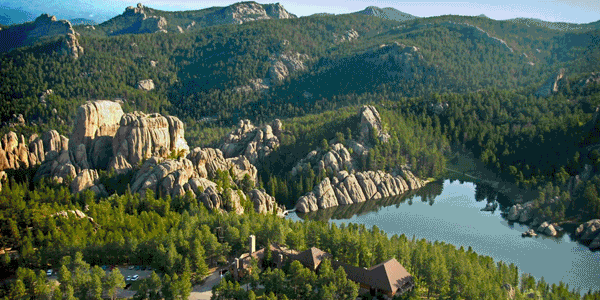 Questions? Contact Custer State Park at 605.255.4515 or custerstatepark@state.sd.us.
13329 US Highway 16A Custer, SD 57730