Where Does CWD Occur?
Where is CWD found?
CWD was first described in a Colorado Division of Wildlife captive deer research facility in 1967 and a few years later in a similar Wyoming research facility. CWD was first identified in South Dakota in 7 captive cervid herds in the winter of 1997-1998. CWD was recently identified in captive cervid herds in Meade and Clark counties in 2019. CWD was first found in free-ranging wildlife in a white-tailed deer in Fall River County during the 2001 big game hunting season. In South Dakota, CWD has only been detected in free-ranging wildlife in Bennett, Butte, Custer, Fall River, Haakon, Harding, Jackson, Meade, Lawrence, Pennington and Tripp counties, Custer State Park, and Wind Cave National Park. A map of the known distribution of CWD within free-ranging deer and elk can be found at the bottom of the page under "Related Maps".
The maps below illustrate where CWD has been confirmed by deer and elk hunting units (as of 12/9/19).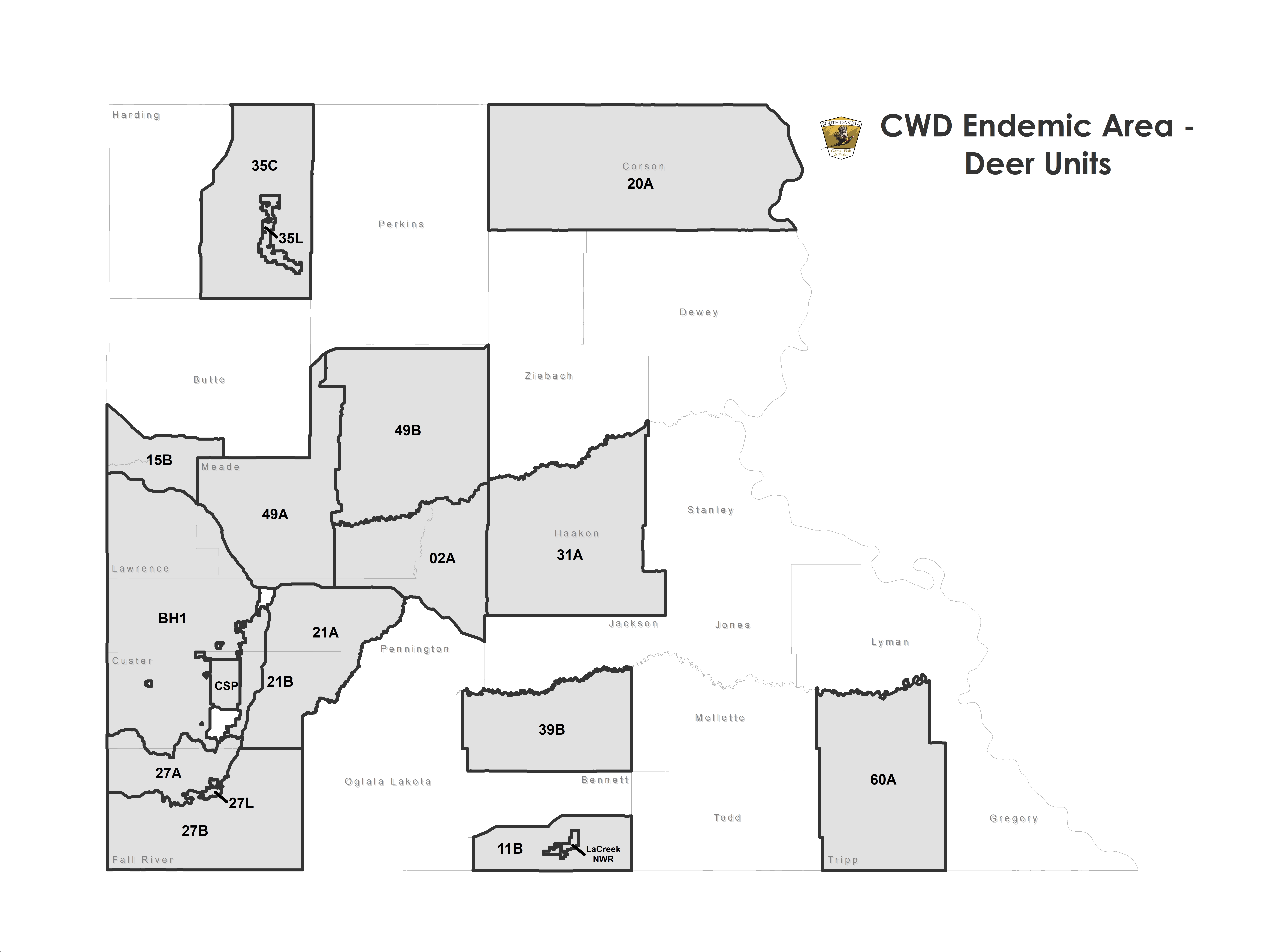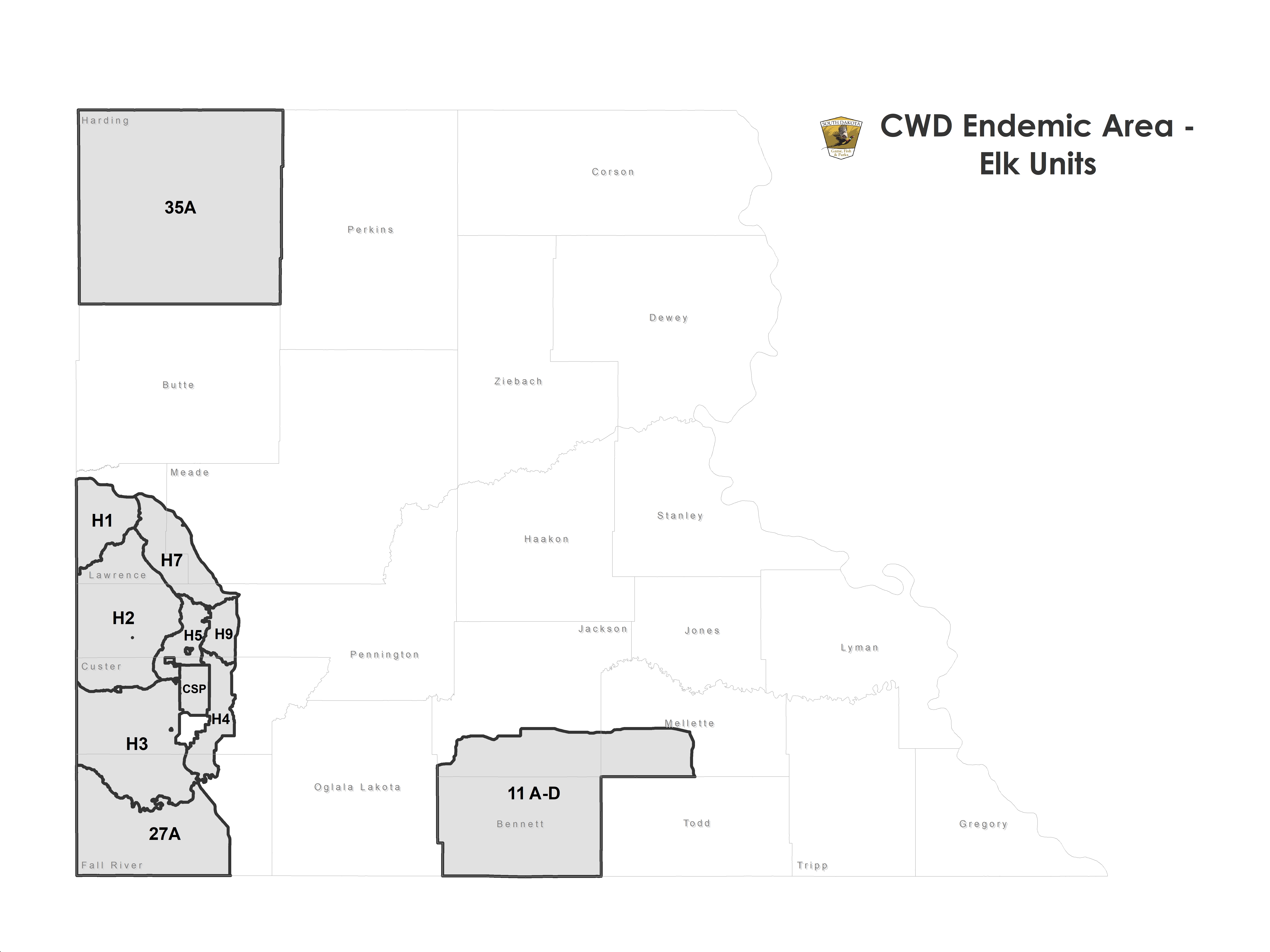 How often does CWD occur?
Surveillance from hunter-harvest and testing of sick deer and elk implies CWD is relatively rare in free-roaming cervids when the number of animals present is considered. South Dakota is reporting a total of 49 positive deer and elk (11 mule deer, 22 white-tailed deer and 16 elk) in the testing period of July 1, 2018 to June 30, 2019. To date, South Dakota has found 450 cases of CWD (237 deer and 213 elk) in free-ranging deer and elk since testing began in 1997. Wind Cave National Park (WICA) accounts for 151 of these animals (140 elk, 11 deer). Twenty-nine elk and 7 deer have been found in Custer State Park. A total of 27,897 wild deer and elk have been tested for CWD since 1997.