Oahe Downstream Modern Cabins
Oahe Downstream Modern Cabins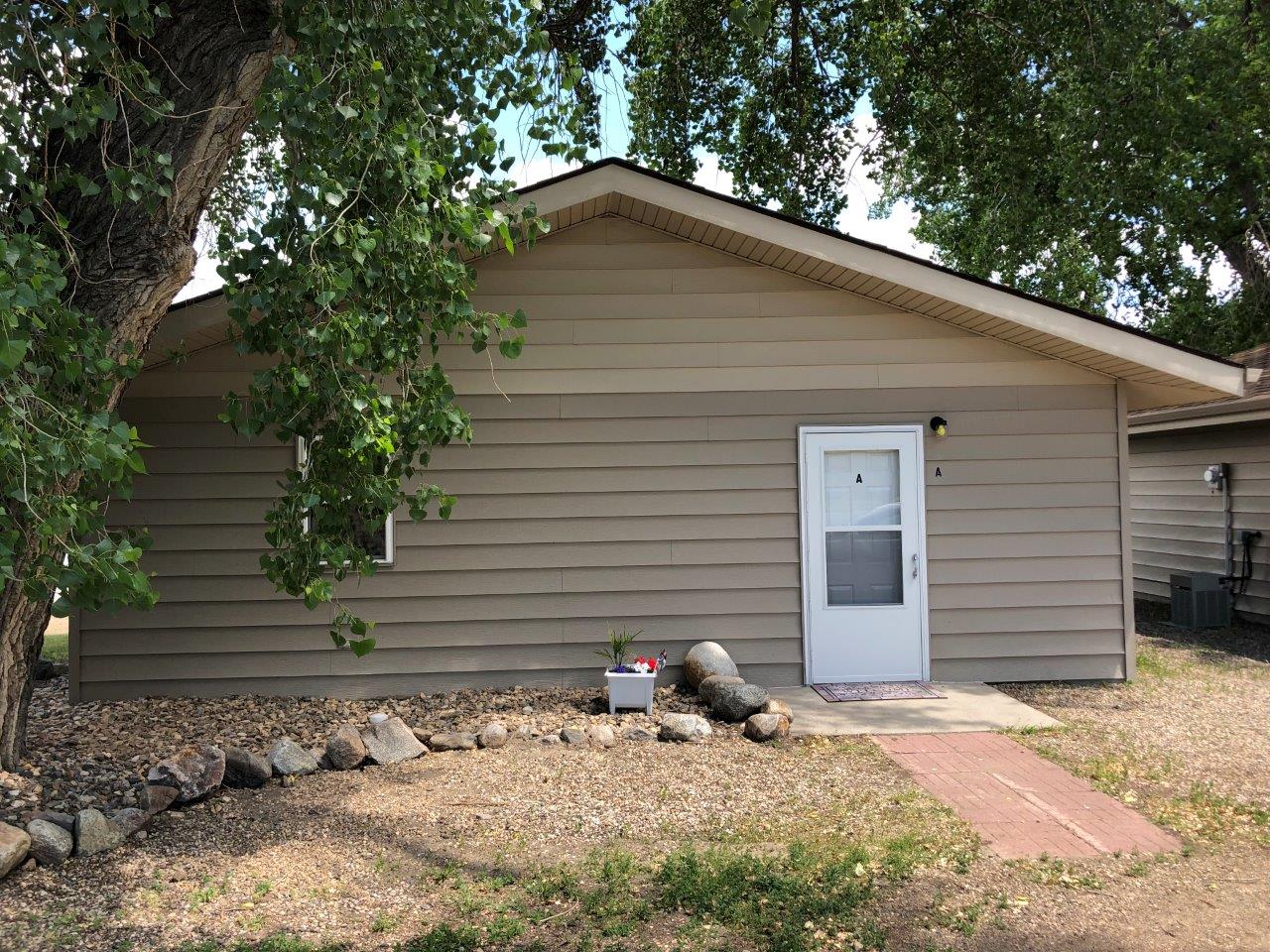 The modern cabins at Oahe Downstream keep families comfortable during longer stays. Each modern cabin features two bedrooms, a bathroom and a kitchen as well as heating, air conditioning and electricity. Perched along the shoreline, guests are treated to a beautiful view and shoreline access for swimming, canoeing or other types of water recreation.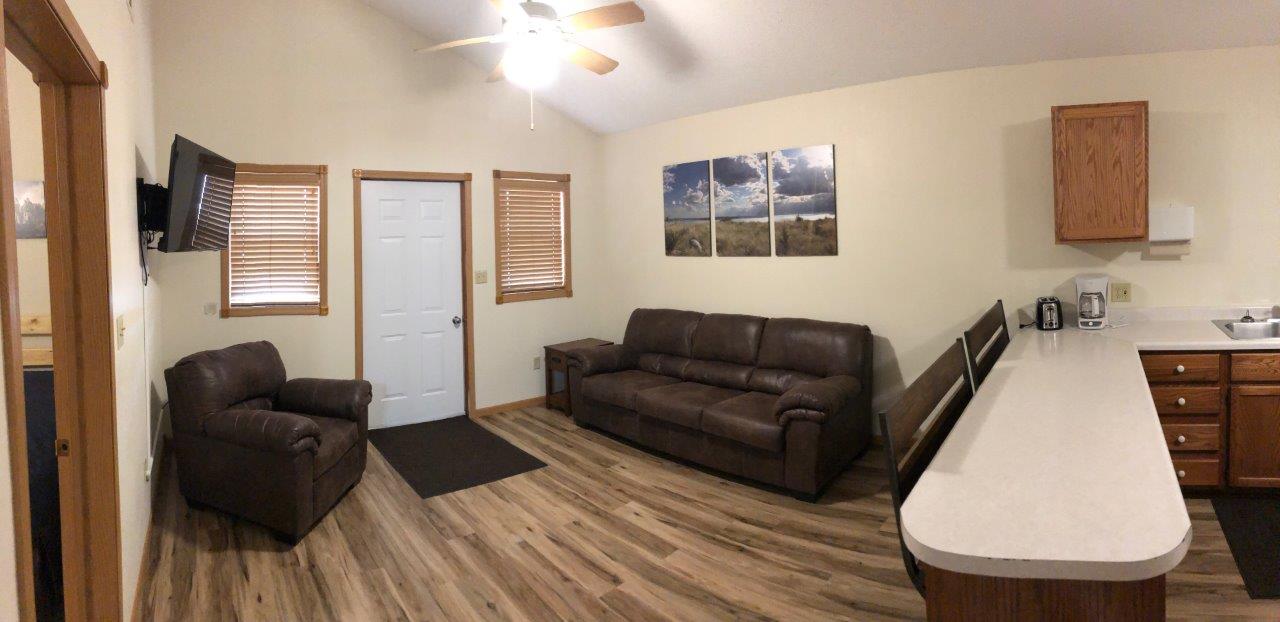 Reservations
The modern cabins are reservable one year in advance.
1.800.710.2267
Fees
$150 per night

Two night minimum stay required

Nearest campsites located in Campground 1
Camping units and tents cannot be placed outside. Please reserve a campsite in the campground.
Park entrance licenses are required for all vehicles.

Daily-$6 per vehicle, Annual-$30
One-Day Special Event Passes ($50 for 50 people)-contact the park for application.
About the Modern Cabins
Sleep up to 8 people
2 bedrooms
1 bathroom
Check-in time 4 p.m.; Check-out time 11 a.m.
Air conditioned and heated
Kitchen featuring a range, refrigerator and microwave
General cleaning supplies for kitchen and bathrooms
Toilet paper
Trash can liners
Restrictions
Bedding/towels are not provided
No pets or smoking allowed inside
2 night minimum stay
No pets allowed inside. Service animals are permitted inside with advance notice and documentation
No smoking
Park curfew/quiet hours are 11 p.m. to 6 a.m.
Gallery