Black Hills Playhouse Presents: Nature
Nature
The Black Hills Playhouse, in association with TigerLion Arts, presents Nature, an outdoor "walking play" celebrating the dynamic connection between humanity and the natural world. As part of their 100 years celebration, Custer State Park will host this unique and compelling theatre experience at the State Game Lodge site from Thursday, August 29 through Sunday, September 1st with five performances.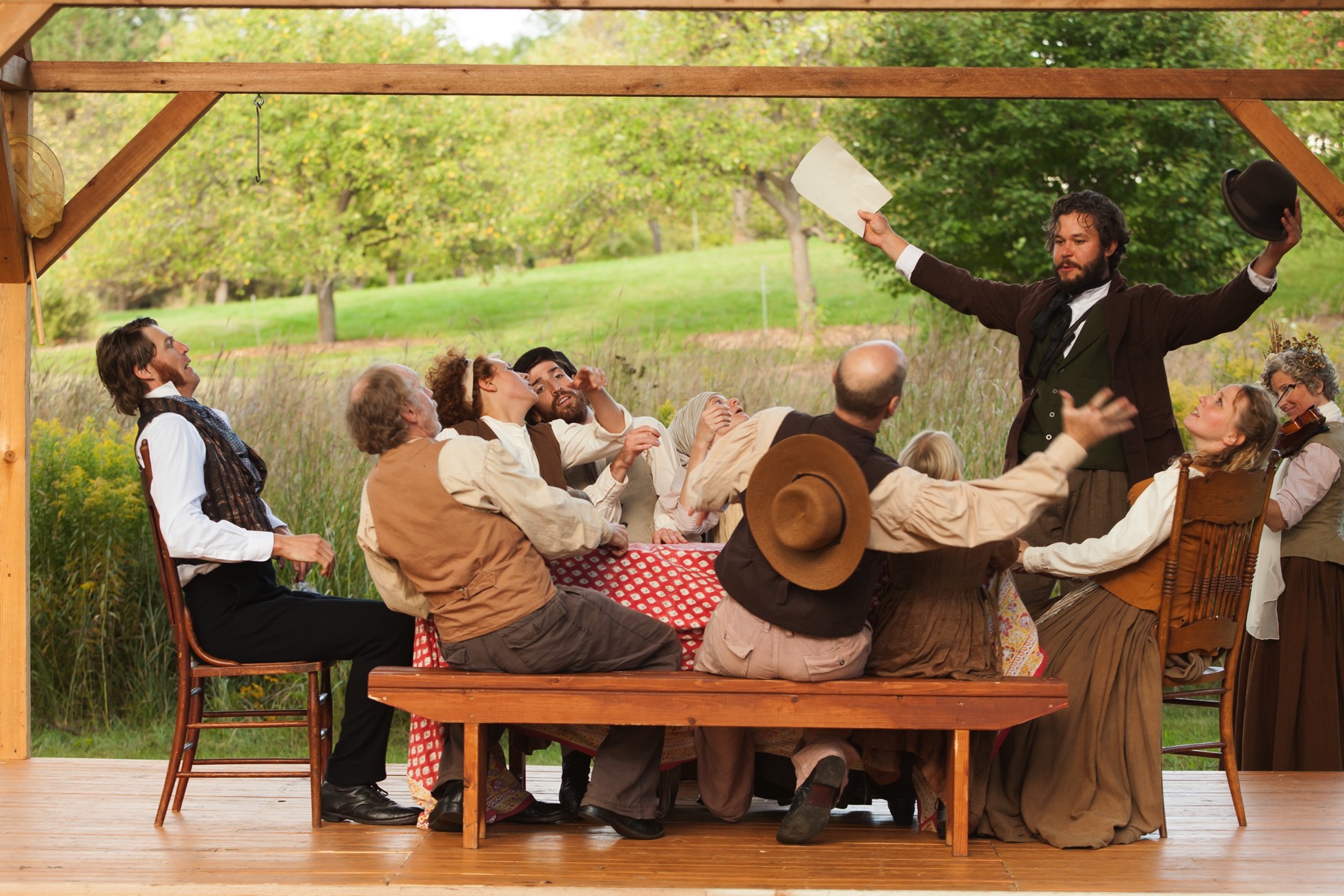 Nature is the mythic telling of Ralph Waldo Emerson and Henry David Thoreau's mutual love affair with the natural world. Grounded in the story of their friendship, this virtuosic production offers a perspective on their lives that is strikingly relevant, richly complex, and yet utterly simple. This original work is collaboratively created with writer/actor Tyson Forbes, a direct descendant of Ralph Waldo Emerson.
A professional ensemble of actors and a community chorus takes the audience on a journey throughout the natural environment as scenes unfold around them. Bagpipes, ancient flutes, drums and rich choral arrangements are intricately woven into the script. Nature is an extraordinary, family-friendly experience that co-mingles story, spirit and nature, as a means to reconnect its audience with the natural world.
Show Times
Thursday, August 29th at 6:00 p.m.
Friday, August 30th at 6:00 p.m.
Saturday, August 31st at 2:00 p.m.
Saturday, August 31st at 6:00 p.m.
Sunday, September 1st at 2:00 p.m.
Information
Tickets: Adults $15, Kids: Go Free, call 605 255-4141 for reservations
More information can be found at the Black Hills Playhouse website.