May 19-25 is National Safe Boating Week
May 14, 2018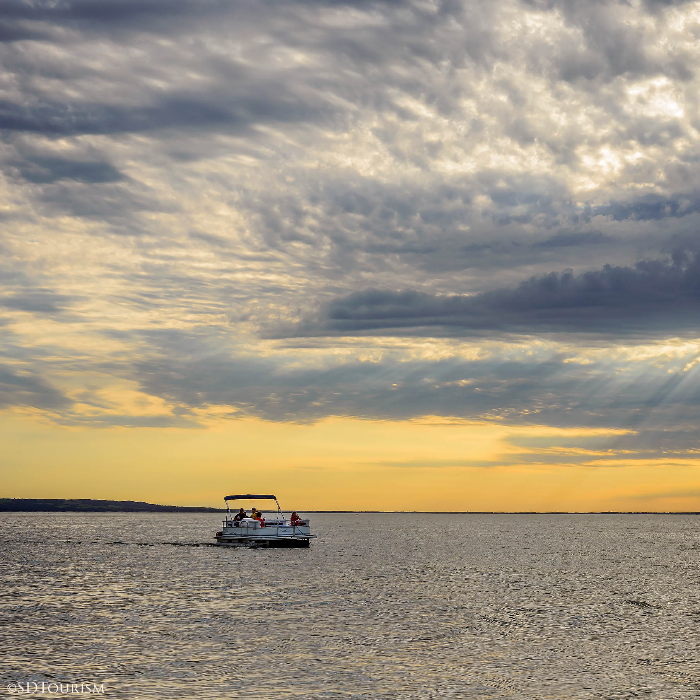 Photo by SD Tourism
PIERRE, S.D. – Join the United States Coast Guard and the South Dakota Game, Fish and Parks (GFP) in celebrating National Safe Boating Week May 19-25, 2018.
"We want to help educate all South Dakotans about safe boating practices and the different styles and proper fits of various life jackets," said Joe Keeton, GFP boating law administrator.
Keeton encourages boaters to take the online boater safety course at boat-ed.com/southdakota.
Wear Your Life Jacket to Work Day is Friday, May 18. Post photos to the Ready, Set, Wear It! Facebook page or submit them to outreach@safeboatingcouncil.org.
Use the hashtags #RSWI2018 and #safeboating throughout the week.
Keep in mind these basic boating tips:
Wearing life jackets saves lives- wear yours.
Boating education saves lives – take a class.
Safe boats save lives – get a vessel safety check.
Sober boating saves lives – don't drink or use drugs and boat.
For more information about boating and life jacket safety visit gfp.sd.gov/safety and safeboatingcampaign.com.
-GFP-
View All News