Sandy Shore Recreation Area Installs Lakefront Cabins
May 10, 2018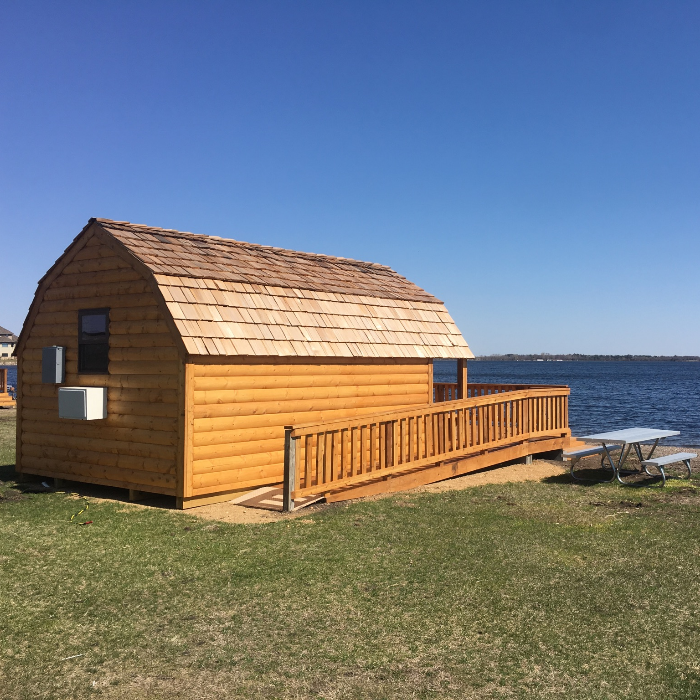 PIERRE, S.D. - Sandy Shore Recreation Area near Watertown recently installed two new lakefront cabins on the west end of the park.
Reservations can be made beginning May 14 at 7:00 a.m. CDT for the May 18 weekend using the 90 day window calendar. Reservations will be accepted through an August 12 arrival date.
Sandy Shore has experienced additional upgrades in recent years; including a new comfort station, tent sites along the lake were converted into four electric campsite and the remaining campsites now have gravel pads and upgraded electricity.
Reservations can be made online at at campsd.com or by calling 1.800.710.2267. For more information on Sandy Shore Recreation Area, visit https://gfp.sd.gov/parks/detail/sandy-shore-recreation-area/​.
-GFP-
View All News