Proposal Ends All Deer Seasons on January 1
March 2, 2018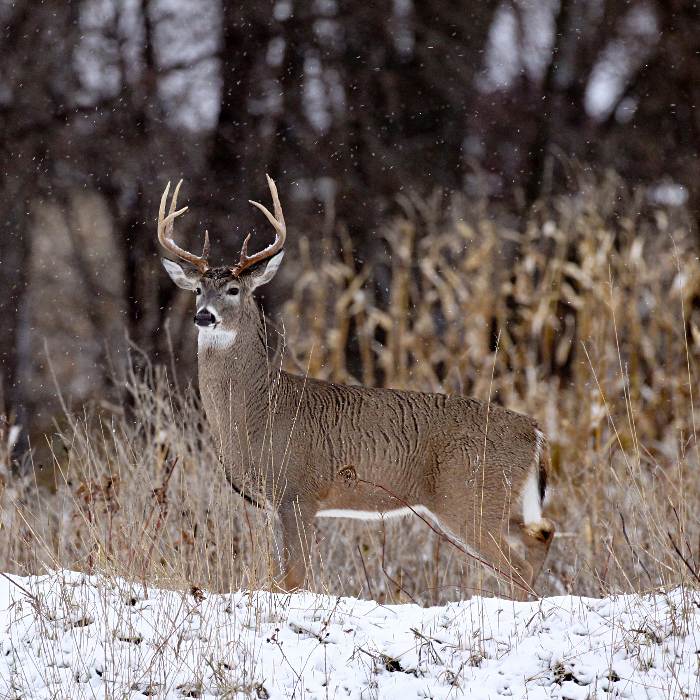 Photo by Dean Pearson
PIERRE, S.D. – The South Dakota Game, Fish and Parks (GFP) Commission proposed to have all deer hunting seasons end on Jan. 1.
It was also proposed to eliminate the administrative rule language which specifies that only antlerless licenses are valid from Jan. 1-15 for the archery and muzzleloader deer hunting seasons to conform to the proposed regulation stating all deer seasons end Jan. 1.
The GFP Commission will consider adopting this proposal on May 3-4, 2018, in Custer State Park. To comment in person, the public hearing will be held May 3 at 2 p.m. MST. Individuals can also provide written comments on commission rule proposals by sending them to 523 E. Capitol Ave., Pierre, SD 57501, or via email to wildinfo@state.sd.us. To be included in the public record and to be considered by the Commission, comments must include a full name and city of residence and meet the submission deadline of 72 hours before the public hearing (not including the day of the public hearing) per HB 1006.
-GFP-
View All News