Possible Increase in Any Elk Licenses for the Prairie Elk Hunting Season
March 2, 2018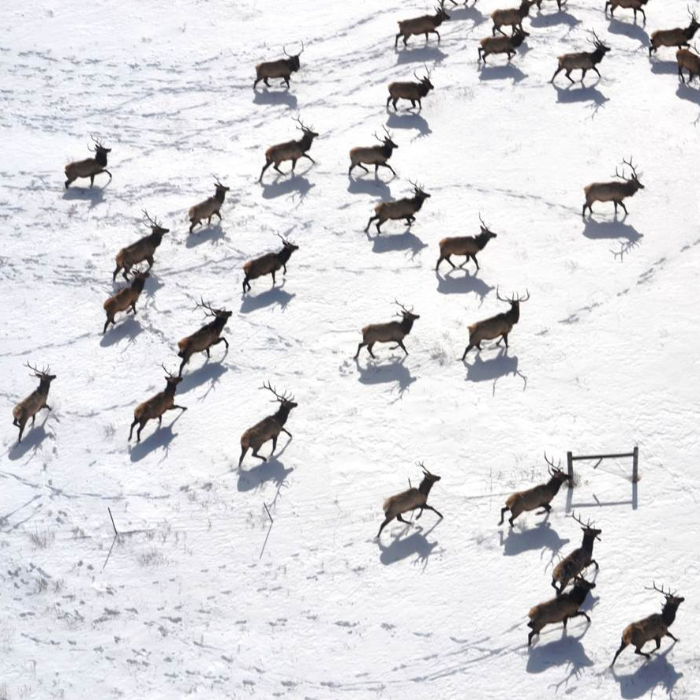 PIERRE, S.D. – The South Dakota Game, Fish and Parks (GFP) Commission proposed to increase the any elk licenses and add a new hunting unit to the 2018 and 2019 prairie elk hunting seasons.
The proposed allocation includes 68 any elk and 73 antlerless elk licenses, an increase of nine any elk licenses and a reduction of 22 antlerless elk licenses compared to 2017. The proposal also includes establishing Harding county as Unit 35A for the prairie elk hunting season. This unit would have eight any elk licenses available for 2018 and 2019.
Season Dates | Open Areas | Licenses:
Unit 09A :: Portions of Butte, Lawrence and Meade counties
10 any elk and 10 antlerless elk licenses
Unit 11A,B,C,D :: Bennett county; portions of Jackson and Mellette counties
32 any elk and 48 antlerless elk licenses
Unit 15A :: Portions of Butte county
8 any elk and 5 antlerless elk licenses
Unit 27A :: Portions of Fall River county
10 any elk and 10 antlerless elk licenses
Unit 35A :: Harding county
8 any elk licenses
The GFP Commission will consider adopting this proposal on April 5-6, 2018, at the Outdoor Campus West in Rapid City. To comment in person, the public hearing will be held April 5 at 2 p.m. MST. Individuals can also provide written comments on commission rule proposals by sending them to 523 E. Capitol Ave., Pierre, SD 57501, or via email to wildinfo@state.sd.us. To be included in the public record and to be considered by the Commission, comments must include a full name and city of residence and meet the submission deadline of 72 hours before the public hearing (not including the day of the public hearing) per HB 1006.
-GFP-
View All News