2018 and 2019 Black Hills Elk Hunting Seasons Proposed
March 2, 2018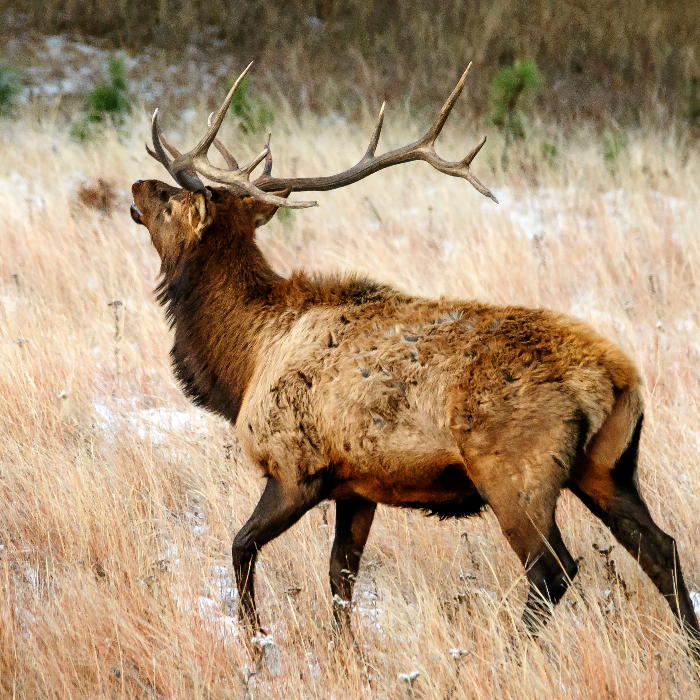 Photo by SD Tourism
PIERRE, S.D. – The South Dakota Game, Fish and Parks (GFP) Commission proposed a reduction of elk licenses for the 2018 and 2019 hunting seasons.
The proposal calls for 425 any elk and 700 antlerless elk licenses to be issued for each of the next two seasons. Last year there were 443 any elk and 1,150 antlerless elk licenses available.
2018 and 2019 Proposed Season Dates:
The GFP Commission will consider adopting this proposal on April 5-6, 2018, at the Outdoor Campus West in Rapid City. To comment in person, the public hearing will be held April 5 at 2 p.m. MST. Individuals can also provide written comments on commission rule proposals by sending them to 523 E. Capitol Ave., Pierre, SD 57501, or via email to wildinfo@state.sd.us. To be included in the public record and to be considered by the Commission, comments must include a full name and city of residence and meet the submission deadline of 72 hours before the public hearing (not including the day of the public hearing) per HB 1006.
-GFP-
View All News