GFP Commission Proposes Additional Big Horn Sheep Hunting Unit
January 12, 2018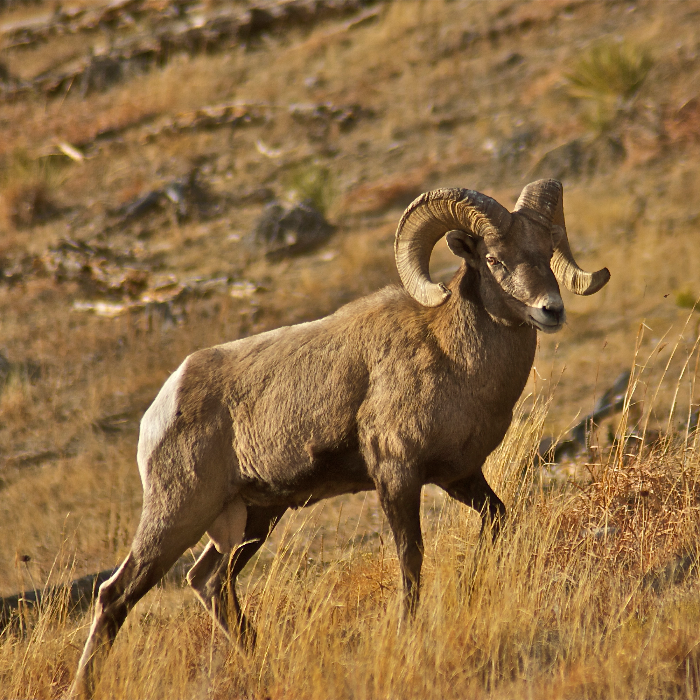 Photo by Luke Meduna
PIERRE, S.D. – The South Dakota Game, Fish and Parks (GFP) Commission proposed to establish a new hunting unit for bighorn sheep in Pennington County east of the Cheyenne River and in Jackson County north of the White River; excluding Badlands National Park.
With the proposed new hunting unit, a total of four licenses would be available for the 2018 and 2019 seasons. Three licenses would be available in Unit 2 (Custer County west of Highway 79) and one license for the newly proposed unit. The area comprising Unit 1 in Pennington County remains closed.
One bighorn sheep license is allocated as an auction license if a minimum of three bighorn licenses are approved by the GFP Commission. The Commission authorized this auction license to be valid for Unit 2.
The season will run Sept. 1 – Dec. 31, both for 2018 and 2019.
The GFP Commission will consider adopting this new bighorn sheep hunting unit on March 1-2, 2018, at the Pierre RedRossa Convention Center. To comment in person, the public hearing will be held March 1 at 2 p.m. CST. Individuals can also provide written comments on commission rule proposals by sending them to 523 E. Capitol Ave., Pierre, SD 57501, or via email to wildinfo@state.sd.us. To be included in the public record and to be considered by the Commission, comments must include a full name and city of residence and meet the submission deadline of 72 hours before the public hearing (not including the day of the public hearing) per HB 1006.
-GFP-
View All News